Media Inquiries
Latest Stories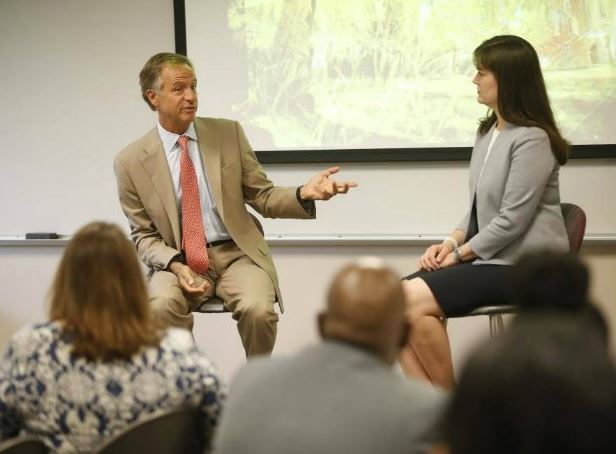 Tennessee Gov. Bill Haslam announced on November 29 the participants selected for the 2019 Governor's Academy for School Leadership (GASL), a one-year fellowship program to cultivate and develop future school leaders across Tennessee and improve school effectiveness and student performance.
This marks the fourth year of the academy, a unique partnership between the state of Tennessee, Vanderbilt University's Peabody College and local school districts, providing an opportunity for exceptional assistant principals to increase their leadership skills.
"The success of our students and our schools starts at the top, so it's critical to identify and build future school leaders ready to guide our students and teachers to greatness in the classroom," Haslam said. "We've made record investments in K-12 education, raised our standards, and increased accountability, and, while our students and teachers are rising to the challenge, we must have strong principals to support them and continue the momentum."
The performance of Tennessee's students in math and reading remains among the fastest improving in the nation, and they have demonstrated historic gains in science, as measured by the National Assessment of Educational Progress (NAEP), commonly known as the Nation's Report Card. Additionally, for the fifth year in a row, Tennessee had a record high school graduation rate – 89.1% in the 2017-18 school year.
A total of 29 participants from the first three cohorts have been promoted to principal. The academy's goal is for all participants to be promoted to principal within three years of completion. The program has impacted 32 partnering school districts representing all regions of the state.
Each assistant principal selected for the 2019 GASL class will be paired with an experienced principal mentor, will attend monthly group training sessions and a week-long summer institute at Vanderbilt, and will intern three days a month at his or her mentor's school. Upon completion of the academy, participants will be expected to pursue placement as a school principal in their districts or regions.
Participants were nominated by their district's director of schools and selected through an application and interview process conducted by representatives from Gov. Haslam's office, the Tennessee Department of Education and Vanderbilt University.
A complete list of the 28 fellows selected can be found here.