By Jane Hirtle
Ancora Innovation, LLC, the new collaboration between Vanderbilt and Deerfield Management established earlier this year, has completed its inaugural proposal review process and announced two projects selected for funding:
A two-year project led by Craig Lindsley, professor of pharmacology, biochemistry and chemistry in the School of Medicine and the College of Arts and Science and director of medicinal chemistry at the Vanderbilt Center for Neuroscience Drug Discovery, and Jeffrey Conn, Lee E. Limbird professor of pharmacology in the School of Medicine and founding director of the VCNDD, for their proposal to discover and advance pharmaceuticals for the treatment of dystonia and other movement disorders; and
A two-year project led by Carrie Jones, assistant professor of pharmacology in the School of Medicine and director of behavioral pharmacology at the VCNDD, and Lindsley for their proposal to discover and advance pharmaceuticals for the prevention and treatment of opioid use disorders.
The two selected projects will be the first to receive Ancora funding since Deerfield announced its collaboration with Vanderbilt in March 2018 and committed up to $65 million to support promising drug discovery research.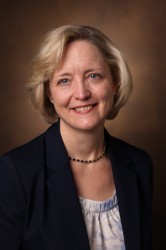 "The purpose of Ancora is to leverage the unique strengths of Vanderbilt and Deerfield to bring life-changing therapeutics out of the lab and into the marketplace rapidly," said Provost and Vice Chancellor for Academic Affairs Susan R. Wente. "The projects that Lindsley, Conn and Jones will undertake with Ancora's support have the potential to revolutionize the way we treat movement disorders and opioid addiction."
The Ancora collaboration between Vanderbilt and Deerfield is one of several efforts within the Provost's Initiative to Enhance Research and Scholarship (PIERS), itself a part of the Academic Strategic Plan, all with the shared goal of driving growth and recognition of Vanderbilt research and scholarship and creating a diverse and sustainable matrix of sponsorship. Ancora fulfills the PIERS mission by connecting Vanderbilt's innovative portfolio with Deerfield's drug development and commercialization expertise to provide support for high-risk, early stage drug discovery research that would not be possible otherwise.
A second Ancora request for proposals (RFP) is planned for March 2019. The open call for pre-proposals will be followed by select invitations to submit full proposals. Both pre-proposals and full proposals will be reviewed by a joint operations committee composed of an equal number of Vanderbilt and Deerfield representatives, with Ancora bringing forward projects based on novel biology, targets or insights that have yet to be developed fully and have the ability to be disease-modifying or -curing.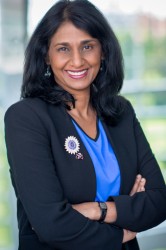 Within the drug discovery thematic area, therapeutic antibodies will be set apart as a special area of priority. "Therapeutic antibodies hold so much promise for cures that could not be realized otherwise, and Ancora is highly motivated to provide support for exploratory antibody discovery," said Vice Provost for Research Padma Raghavan.
In the months leading up to the 2019 Ancora RFP, the Office of the Vice Provost for Research and the Center for Technology Transfer and Commercialization will be assisting faculty interested in developing pre-proposals by providing advice and guidance and by sponsoring educational programming focused on antibody discovery and development.