Media Inquiries
Latest Stories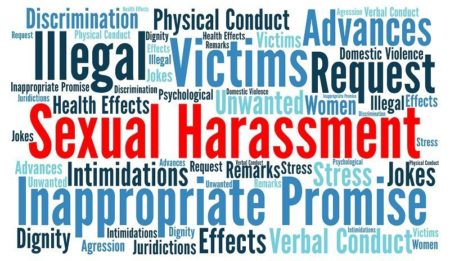 Recommendations from the national study report "Sexual Harassment of Women: Climate, Culture and Consequences in Academic Sciences, Engineering and Medicine" will be presented during two briefings for the Vanderbilt community Nov. 26.
Two of the study's experts, Frazier Benya and Vicky Magley, will present findings from a National Academies of Sciences' report that examines more than 30 years of research related to sexual harassment of women in academia nationwide.
"We are very pleased to bring Drs. Benya and Magley to Vanderbilt to meet with our leaders, faculty and trainees" said Larry Marnett, dean of basic sciences for the School of Medicine. "The NAS report provides important data on the extent of sexual harassment in universities and medical centers nationwide and the damage it does to individuals and institutions. It offers innovative approaches to creating inclusive and supportive cultures with an emphasis on prevention. Vanderbilt is committed to leading this cultural transformation."
The NAS report includes a focus on the role that gender harassment plays in creating conditions that enable other types of sexual harassment to occur. The speakers' presentation will cover the limitations of training and the need to move beyond legal compliance and reporting.
Benya, who served as the report's editor and study director, is senior program officer for the Committee on Women in Science, Engineering, and Medicine (NAS Policy and Global Affairs Division). Magley, who is a professor of psychology at the University of Connecticut, serves on the NAS Committee on the Impacts of Sexual Harassment in Academia.
The briefings are scheduled at 208 Light Hall: a luncheon presentation for faculty (RSVP here) from noon to 1 p.m. and a briefing for students and postdoctoral fellows from 4 to 5 p.m. Each briefing is open to all academic disciplines, not only those in STEM.
The NAS briefings are sponsored by the Office of the Dean of Basic Sciences, Vanderbilt School of Medicine. John Geer, dean of the College of Arts and Science; Philppe Fauchet, Bruce and Bridgitt Evans Dean of Engineering; and the Office of the Provost are co-hosting this event.