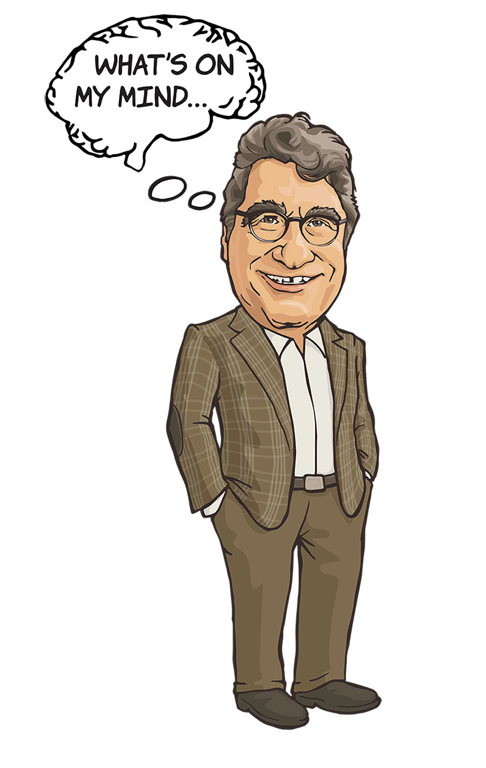 Every day, nearly 23,000 staff, faculty, students and visitors traverse Vanderbilt's campus. Of those 23,000, many of us, including me, commute to the university. We compete for space on roads, bike lanes and sidewalks with the people traveling to the ever-busier Midtown business corridors and the thousands who visit Vanderbilt University Medical Center each day. No matter how you get to campus, it's clear that congestion is a growing issue for Nashville and for Vanderbilt.
The success of our university and our city are closely intertwined. For decades, Vanderbilt has contributed significantly to the vitality and growth of Nashville, while the creative spirit of the city makes it easier than ever to attract top students, faculty researchers and talented staff members to campus.
Now, America is taking notice of our remarkable town-gown dynamic. Just this week, Amazon announced its decision to add 5,000 high-paying jobs here. On the same day, accounting firm EY said it would add 600 jobs—and that's on top of investment bank Alliance Bernstein's announcement in May that it would relocate its headquarters from Wall Street to Nashville.
Both Vanderbilt and Nashville are excited to welcome these new opportunities to our community. But it also means we'll continue to see rapid growth, which is why we must carefully plan for the use of every inch of our precious campus footprint—and have a seat at the table as Nashville figures out its plan for the future.
Thanks to the leadership of Vice Chancellor for Administration Eric Kopstain and many others, Vanderbilt is thinking about growth and transportation through MoveVU, our mobility strategy. It will answer a critical question for Vanderbilt: How do we move our people? The answer will shape our campus, our community and our interactions with each other.
In considering how we move on our campus, we have to be fair, equitable and inclusive in our approach so that everyone who lives and works here is connected in a sustainable way. MoveVU, which will be led by new Executive Director of Mobility Erin Hafkenschiel, will actively engage our community so that we protect and advance the ability for anyone to navigate and use our campus. To achieve this, MoveVU will be—and must be—a collaboration of faculty, administrators, staff, students and our local community.
One of the first steps of MoveVU is to gauge our current movement to inform ways to alleviate congestion and bottlenecks on and around our campus. We are using data sensors developed right here at Vanderbilt by Daniel Work, a faculty member in the School of Engineering. The data provided by his sensors will help us ensure that we are contributing to solutions to gridlock, not furthering the problem. Our university also houses the Vanderbilt Center for Transportation and Operational Resiliency (VECTOR), a research center dedicated to transportation engineering, planning and management. MoveVU is just one demonstration of how our faculty commit to using their expertise to benefit our own community.
Another example includes a collaborative effort to secure funding for our mobility efforts. Last week, Tennessee Department of Transportation Commissioner John Schroer joined me at the Wond'ry during the FutureVU Mobility Expo to announce a mobility grant that, with our match, will total $9 million to support sustainable and accessible transportation methods at Vanderbilt. The grant application was led by Professor of Civil and Environmental Engineering Mark Abkowitz and VECTOR Director Craig Philip, both of whom are considered experts on local and national transportation issues.
FutureVU and MoveVU are exploring the creation of affordable, accessible housing near campus as part of our overall mobility strategy. We are moving forward with plans for a graduate and professional student village that will alleviate the commute for these students and provide community and dynamic programming, which are the hallmarks of our undergraduate residential education experience. We also are exploring the creation of affordable, accessible housing near campus for faculty and staff.
FutureVU is transforming the way that people interact with the physical spaces on our campus, and it is furthering Vanderbilt's mission of excellence in research, scholarship and inquiry. MoveVU equally will play a critical role in those pursuits. Our university is committed to continuously evaluating how we can be a healthier, more sustainable campus, one that embodies our values and mission of being a positive force in society.