'From MLK to BLM: 50 Years of Struggle'
Black Lives Matter co-founder Patrisse Cullors will deliver the evening keynote address during a Vanderbilt University transdisciplinary symposium exploring the impact of Martin Luther King Jr.'s legacy on struggles for racial and social justice on Thursday, Sept. 20.
Cullors' talk , which begins at 7:30 p.m. in Langford Auditorium, will conclude the daylong symposium, "From Martin Luther King Jr. to Black Lives Matter: 50 Years of Struggle." Seats remain open for Cullors' address, with registration requested.
Seating is now full for the morning panels, lunchtime keynote and afternoon panels on Sept. 20, but plans are underway to livestream them.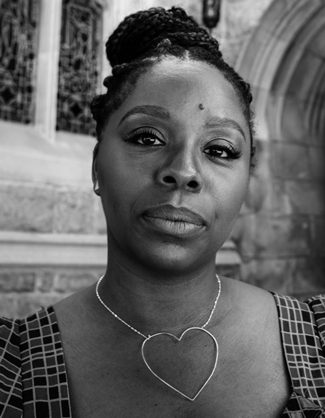 Cullors, co-author of When They Call You a Terrorist: A Black Lives Matter Memoir, will speak at 7:30 p.m. in Langford Auditorium. The artist, activist and organizer is the founder of Dignity and Power Now, a movement to confront the culture of violence in jails and stop jail expansion. She recently became an adjunct faculty member at Arizona's Prescott College, where she will teach a class that examines social practice, cultural work, and art impact on community organizing. She is also a 2019 candidate for an MFA from the University of Southern California.
Cullors was the first to use the social media hashtag #BlackLivesMatter after the acquittal of George Zimmerman in the shooting death of African American teenager Trayvon Martin.
"This symposium represents the spirit of collaboration and the importance that we, as a university, place on open and mutual conversations about the important issues of our day," said Emilie M. Townes, dean of Vanderbilt Divinity School and the E. Rhodes and Leona B. Carpenter Professor of Womanist Ethics and Society. "The importance of our addressing racial justice as a university and as a nation is as vital today as it has ever been in the life of this country." Townes also directs the Public Theology and Racial Justice Collaborative.
Four schools that are co-sponsoring the daylong symposium—Divinity, Peabody College, the Graduate School and Vanderbilt Law School—each will host a panel discussion that focuses on specific aspects of King's legacy in the context of current issues. The other symposium co-sponsors are the Office for Equity, Diversity and Inclusion and the Office for Inclusive Excellence. Panels will be held in Flynn Auditorium at Vanderbilt Law School.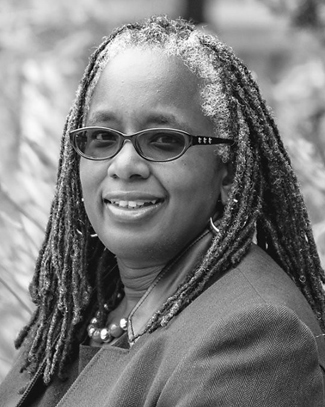 In addition, Menah Pratt-Clarke, vice president for strategic affairs and vice provost for inclusion and diversity at Virginia Tech, will be the luncheon keynote speaker in Flynn Auditorium. She is a Double 'Dore, having earned both her law degree (1993) and a doctorate in sociology (1997) at Vanderbilt.
Her research interests include critical race studies, black feminism, and critical race feminism, with a particular focus on issues of transdisciplinary analysis of diversity issues in higher education. She will sign copies of her most recent book, A Black Woman's Journey from Cotton Picking to College Professor: Lessons about Race, Class and Gender in America, at the luncheon.
The Divinity School panel, which leads off the symposium from 9:15 to 10:15 a.m., features Eddie Glaude, Princeton University; Anthea Butler, Universty of Pennsylvania; Eboni Marshall Turman, Yale University; and Vicki Crawford, Morehouse College. The panelists will strive to motivate participants to envision new strategies for eradicating racial injustice as illuminated by King.
The Law School panel, scheduled from 10:30 to 11:30 a.m., is composed of Sameer Ashar, UCLA School of Law; Rocío Alejandra Avila, National Domestic Workers Alliance; Llezlie Green Coleman, American University Washington College of Law; and J.J. Rosenbaum, Global Labor Justice.
"I look forward to a stimulating law panel discussion featuring experts in immigration, labor migration, employment law and race theory," said Chris Guthrie, dean and John Wade-Kent Syverud Professor of Law.
Peabody College's panel, from 1:45 to 2:45 p.m., features Ebony O. McGee, associate professor of education, diversity and STEM education; Donna Y. Ford, Cornelius Vanderbilt Chair and professor of special education; and Nic Stone, author of Dear Martin, a young adult novel about a talented young black man's encounter with racism, policing and the justice system. Nicole M. Joseph, assistant professor of mathematics education, will moderate the panel, which will focus on the continuing struggle to achieve racial justice in education.
"Peabody College has long been committed to creating educational opportunity for all people, and we are excited to offer this panel," said Camilla P. Benbow, Patricia and Rodes Hart Dean of Education and Human Development at Peabody.
The Graduate School's panel, from 3 to 4 p.m., includes Vanderbilt's Gilman Whiting, associate professor of African American and Diaspora studies, and Frank Dobson, associate dean of students, and Camille Burge, Villanova University.
"I am delighted that the Graduate School can host this panel on such an important topic that covers the central role of race in issues that relate to graduate education," said Mark T. Wallace, dean of the Graduate School and Louise B. McGavock Professor of Hearing and Speech Sciences.
For more information on the symposium, email Sha'Tika Brown.