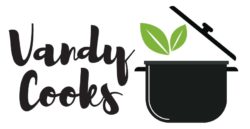 The Vanderbilt Recreation and Wellness Center and Health Plus present "Vandy Cooks: Middle Eastern Cuisine" on Friday, Aug. 17, from noon to 1 p.m. at the Vanderbilt Recreation and Wellness Center teaching kitchen.
Join chef Jesse Kraft, senior culinary planning manager for Vanderbilt University Medical Center's Sodexo team, to learn how to create chickpea and rice stew. This flavorful stew incorporates herbs and spices such as cumin, coriander, cilantro, mint and more typically used in Middle Eastern cuisine. Attendees will receive samples of the dishes created as well as recipes complete with nutritional analysis.
Kraft has a professional background in medical center culinary production. As a member of the Sodexo team, he has worked at numerous hospitals in lead culinary positions. In addition, he has traveled extensively throughout Asia, Africa and Europe, studying under chefs specializing in various cuisines and learning about local ingredients and techniques of cooking, fishing and farming.
Vandy Cooks is provided monthly by a partnership between the Vanderbilt Recreation and Wellness Center and Health Plus to support healthy eating through cooking presentations featuring the many aspects of food preparation.
Contact: Marilyn Holmes, (615) 343-2638
marilyn.c.holmes@vanderbilt.edu