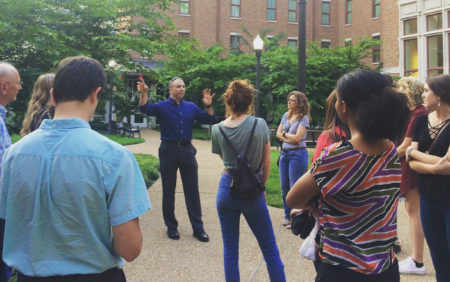 This month's 'Vandy Walks' tour will feature a guided tour of Vanderbilt's sustainable campus features on July 17 from noon to 12:45 p.m.
Interested members of the community should meet at Rand Terrace to begin the walk which will feature spaces such as the Rand Hall green roof, Warren/Moore Colleges and Alumni Hall.
Led by faculty and staff, 'Vandy Walks' is a walking series brought to you by Health Plus and the Vanderbilt Recreation and Wellness Center. Eachwalk is themed and provides an interesting perspective of Vanderbilt's campus.
For more information on 'Vandy Walks' visit their website here.
Contact: Chelsea Hamilton, 615.322.9022, chelsea.hamilton@vanderbilt.edu