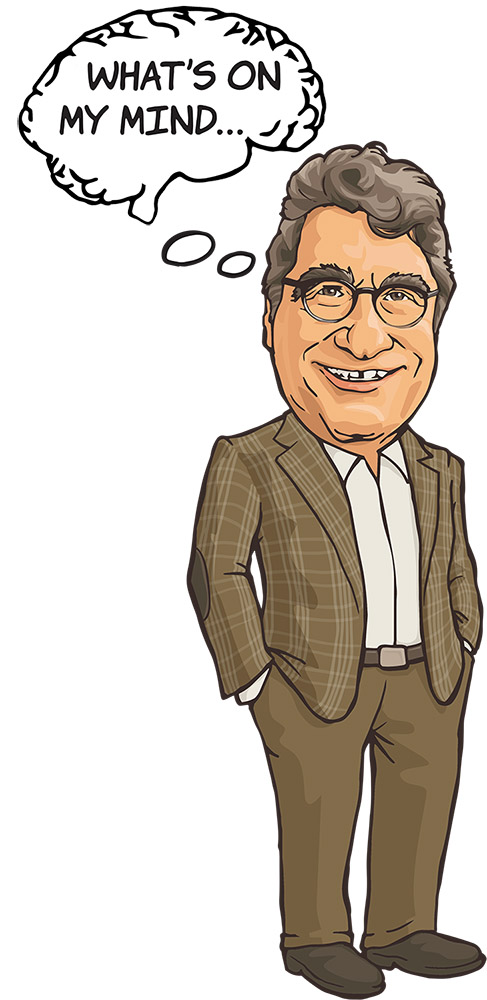 Last week's solstice marks the official start of summer. While campus life has a different pace from Commencement to Move-In Day, it remains a hive of activity. Construction continues apace on the residential colleges, expansions at the Divinity School and School of Nursing, and several other projects. Many faculty plunge into their research over the summer months. Students expand their learning through internships, study abroad opportunities and hands-on inquiry. Every day, our dedicated staff continues their important roles—it's their work that makes the university work.
Our fiscal year ends in just a few days, and many of us are closing books, reconciling budgets, and detailing the support from our generous donors. That support received a substantial boost in early June during Giving Day, our third annual and best ever—a record-setting 7,000 donors and $6 million in gifts! Giving Day unites the Vanderbilt community and builds enthusiasm around supporting the university and its mission. Our faculty, staff and students joined in the 24-hour event, demonstrating their commitment with gifts to the programs that hold the most meaning for them. My spouse, Lydia, and I were honored to be part of it all.
Philanthropy doesn't matter to Vanderbilt only on Giving Day; it provides the power and promise that propels us forward every day of every year. Gifts from alumni and friends allow us to pursue key institutional initiatives, including Opportunity Vanderbilt, endowed chairs, residential colleges and research.
As chancellor, I lead our community in pursuit of Vanderbilt's mission to serve humanity. Philanthropy allows me to live out that mission on a personal level.
At its core, philanthropy is personal. Think about the talented student who can attend Vanderbilt unfettered by loans. The rising star who joins our world-class faculty, thanks to an endowed chair. The student who discovers how civil discourse works through late-night discussions on The Ingram Commons.
I have been the beneficiary of philanthropy, and I daresay we all have. My immigrant grandfather, who came to this country with nothing, promised his six grandchildren they would go to college. His promise that I would earn a bachelor's degree set me on a path that led me to becoming a lawyer, then a college professor, and now the chancellor of a top-ranked research university. From his humble beginnings to this remarkable place—that's the power of philanthropy.
Down deep, I believe all of us want to make a difference in the world, to know that our existence has tipped society's scales closer to the common good. Philanthropy gives us that power—by giving what we can when we can to the places and causes that move us.
We have been able to contribute personally to numerous scholarships, fellowships and capital projects on campus. And like so many others, we've found that in giving to others, we receive so much more. This spring, I felt an almost fatherly pride as Vanderbilt golfer John Augenstein, a Steve and Nicholas Zeppos Scholar, captured his first collegiate win as a sophomore and was named an honorable-mention All-American for the second consecutive season.
John F. Kennedy described philanthropy as "a jewel of an American tradition." Industrialist John D. Rockefeller, who helped define the modern concept of philanthropy, said to think of giving not as a duty, but as a privilege. I agree with both of these men, but for me there is more to giving than tradition and privilege.
Quite simply, giving creates in me a great sense of joy. Just like my grandfather's gift to his grandchildren, the act of giving to others has helped shape my existence.
I'm so grateful for the life I've been given. For this job that I love. For being part of this community that means so much to me. By giving to Vanderbilt, I have the opportunity every day to live out the university's mission to serve humanity.
What's On My Mind is a regular column from Vanderbilt University Chancellor Nicholas S. Zeppos on the life, people and mission of Vanderbilt University and issues affecting higher education today. Share your thoughts at chancellor@vanderbilt.edu.