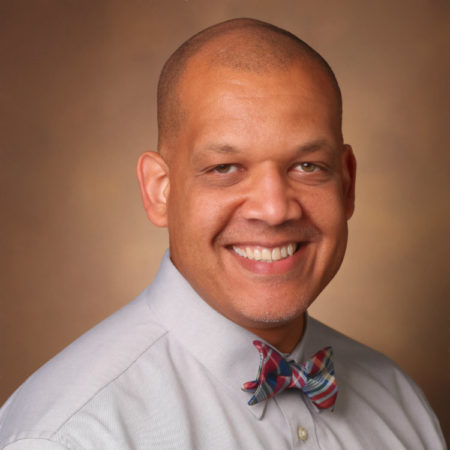 Philip Walker has been named director of Vanderbilt University's Annette and Irwin Eskind Biomedical Library.
"With this appointment, we have put in place a truly gifted leader for the renovated Eskind Biomedical Library," said University Librarian Valerie Hotchkiss. "He understands the crucial role that research plays in medical education, in the practice of medicine, and in medical research. He also appreciates the interdisciplinary nature of medical research in the 21st century."
Having served as librarian at Eskind since 2012 and as interim director for the past year, Walker has built a strong reputation for his deep knowledge and expertise as well as his kind and patient "bedside manner" when training or helping researchers, according to Hotchkiss.
Walker previously worked at Tulane University's Rudolph Matas Library of the Health Sciences, Texas Medical Center Library and Meharry Medical College Library. Walker earned a master's in library and information science from Louisiana State University and a master's in health informatics from the University of Missouri. He is originally from New Orleans, Louisiana.
The Eskind Biomedical Library serves the entire Vanderbilt community, with particular outreach to the School of Medicine, School of Nursing, Medical Center, and various programs in the College of Arts and Science, School of Engineering, Peabody College and Owen Graduate School of Management. The building that houses this library has undergone extensive renovations in 2017-18 and will reopen Aug. 1.
"Philip is an accessible and thoughtful colleague who enables the use of Eskind resources in a way that supports our efforts to graduate 21st-century physicians and provide the very best possible care to our patients," said Don Moore, professor of medical education and administration.
Walker stresses the importance of engagement on every level. "We must be more than warehouses of information," he said. "The Eskind Biomedical Library is a hub for interdisciplinary collaboration and knowledge building. As I see it, our mission as librarians is to engage with our constituents as partners in the research, clinical and academic enterprise."