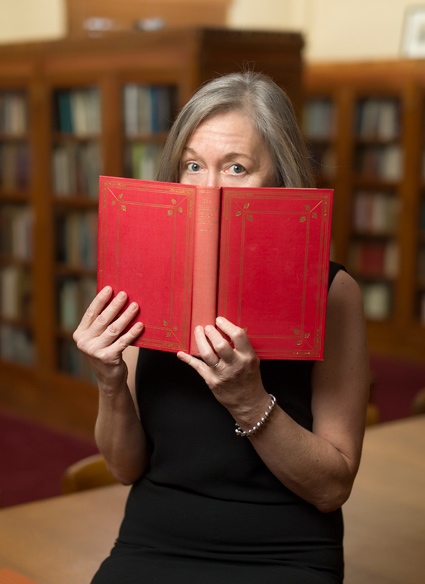 Valerie Hotchkiss became Vanderbilt's university librarian Aug. 1. She serves as the executive administrator of the Jean and Alexander Heard Library, with responsibility for the university's nine divisional libraries. Hotchkiss was formerly the Andrew S.G. Turyn Endowed Professor and director of the Rare Book and Manuscript Library at the University of Illinois at Urbana-Champaign, where she managed one of the largest collections in the United States. The Cincinnati native received her bachelor of arts from the University of Cincinnati and her master of arts, master of philosophy and doctorate in medieval studies from Yale University. In addition, she earned a master of library science from Southern Connecticut State University. At Vanderbilt, Hotchkiss is also a professor of religious studies in the College of Arts and Science. She is the author of several publications in cultural history, religion, and the history of books and printing. 
What made you decide to become a librarian, and what drew you to Vanderbilt?
For me, librarianship is not a profession but a vocation. I have been working in libraries since I was 14 years old. It's just part of who I am. Vanderbilt attracted me for several reasons. The collections are strong and deep, and I knew the work of many of the librarians here through their national reputations. Vanderbilt is an ambitious and forward-looking university, and I wanted to participate in the intellectual energy and synergies that emerge every day at such a distinguished institution.
Why did you feel it was important to become a scholar of medieval studies in the context of your vocation as a librarian?
An interdisciplinary course of study suited me as a librarian—and having been a classics major as an undergraduate, I had the foundations for moving into a more "modern" period! The medieval studies program at Yale allowed me to undertake wide-ranging studies from history and literature, to economics and music, to theology and the history of science within one extremely long period (from the second through 15th centuries for me). My first book was on female cross-dressing in the Middle Ages (Clothes Make the Man: Female Transvestism in Medieval Europe, 1996) and required research in the areas of history, art history, literature, hagiography, psychology and legal and military history—so having some library skills certainly helped. Librarians need to understand the resources in multiple fields, and an interdisciplinary degree was ideal for that.
How do you envision the academic library of the future?
It's a moving target—in a good way. The library is where one finds leaders and innovators who stay ahead of the curve, attuned to the evolving teaching and research needs of the university and attentive to where learning, technology and higher education in general are headed. We collect, preserve, organize, disseminate—and understand—information, whether that means books, manuscripts, artifacts, e-journals, e-books, datasets or digital resources. Moreover, we not only know how to connect you to that information, we understand how information can be transformed into knowledge, creativity and action. The basic tenets of librarianship are timeless, even as the formats and structure of information changes.
How do our libraries fit into the university's Academic Strategic Plan? How can they support the use of new educational technologies that foster learning and research?
The Vanderbilt Libraries are central to the strategic plan. Simply put, the libraries are part of the very essence of the university's mission. Or to express it metaphorically, the libraries are not just foundational to the four pillars of the strategic plan, we are active builders of them. What our nine libraries provide—information and research expertise—are an integral part of every discipline on this campus.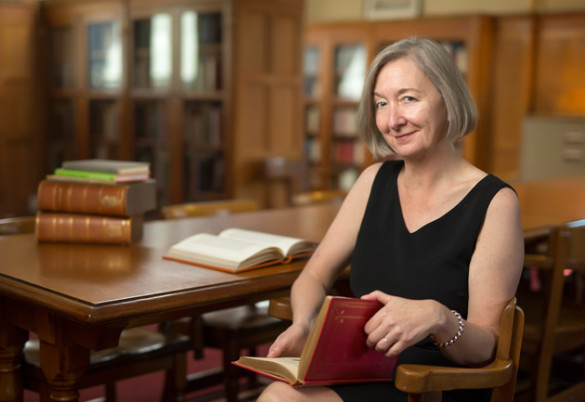 We are not merely supporting educational technologies; we are creating them and ensuring that learning and research benefit from both traditional and cutting-edge resources and tools. We are also leaders in experience-based learning through our library fellows program, and we provide an important point of continuity for students during their time at Vanderbilt as a place to find help and advice of all kinds. The libraries, and the Eskind Biomedical Library in particular, play crucial roles in the strategic plan as resources for health care solutions being developed on campus. And the pillar of the strategic plan that seeks synergies between discovery, learning and service describes nearly perfectly what we do—and have always done—in the libraries.
Why is Special Collections such an important component of our library?
As significant as our millions of volumes and electronic resources are, it is the material in our Special Collections that helps set us apart from other great research libraries. Special Collections are just that—special. The primary resources, the unique items and the tangible evidence of the creative process are what give students a thrill, what inspire, and what can lead to discovery. I love to teach with primary documents and see students' eyes light up as they work with the "real thing," whether it is a rare book, a manuscript or archival document, or an artifact. Through teaching, public engagement and exhibitions, Special Collections also expands the curriculum, filling in gaps in a student's education and helping professors motivate their students to go back to the sources.
Do you have a favorite book?
I have bookcases full of favorites! Some of my favorite non-medieval authors are Goethe, Jane Austen, Charles Dickens, Elizabeth Gaskell, Edith Wharton, Oscar Wilde, Gottfried Keller, Thomas Mann, H. G. Wells and William Maxwell. And on my way down to Nashville, I discovered two new favorites: James Agee and Ann Patchett. I am always reading something, and it is hard to stop me from recommending a good book.
What role might our library and its rich resources play in the Nashville community?
I am eager to figure that out as I get to know people and organizations in the community. Many connections and relationships are already in place, and I look forward to sustaining and building upon them. The university gains so very much from the rich cultural scene of Nashville—and we need to continue to contribute to the community in a substantial and meaningful way. My goal is to make sure that the Vanderbilt Libraries are perceived as one of the cultural treasures of Nashville.
Has anything surprised you about Vanderbilt and/or Nashville since you arrived?
I am not surprised, but I am delighted, to discover that everything you hear about Nashville being super-friendly is true—as is everything they say about Vanderbilt being one of the truly great American universities and one that aspires to even greater distinction. I am happy to be part of all this.