Two distinguished Vanderbilt alumni—prominent astronomer Edward Emerson "E.E." Barnard and groundbreaking journalist Christine Sadler Coe—will be memorialized on campus as the halls of the new E. Bronson Ingram College are named in their honor.
Vanderbilt's Board of Trust voted to approve the names at its spring meeting last week. Barnard and Sadler were proposed by the Residential College Programmatic Visions committee, which put them forth to Chancellor Nicholas S. Zeppos and Provost and Vice Chancellor for Academic Affairs Susan R. Wente for consideration.
The committee considered candidates who made an indelible mark on Vanderbilt during their lifetime that continues to shape the university today and who lived a life representative of the university's mission and values. They developed a list of candidates and then sought input from a committee of first-year students. Feedback was also sought from the residential college construction and planning steering committee.
E. Bronson Ingram College is set to open in August, providing a living-learning community for 340 sophomores, juniors and seniors as well as apartments for the faculty director and residential area coordinator. It is the latest addition to Vanderbilt's residential colleges system, following The Martha Rivers Ingram Commons, which opened in 2008 for first-year students, and Warren and Moore colleges, which opened in 2014.
Edward Emerson (E.E.) Barnard (1857–1923)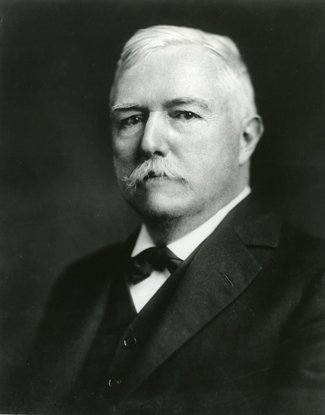 Barnard was born into poverty in Nashville, Tennessee, and began working as a photographer's assistant at age 9. Astronomy was a hobby, and he discovered a handful of comets in the 1880s. A group of amateur astronomers took up a collection and funded a fellowship to Vanderbilt for Barnard. He studied at Vanderbilt from 1883 to 1887 and was in charge of the campus observatory.
The students on the naming committee saw Barnard as an early example of the impact of financial aid, noting that the scholarship "changed his life, and his discoveries changed the field of astronomy."
His career then took him to Lick Observatory in California, then Yerkes Observatory in Wisconsin. He was a professor of practical astronomy at the University of Chicago from 1895 until his death.
Barnard was a pioneer in celestial photography. He observed Martian craters in the 1890s and discovered more than a dozen comets, Jupiter's fifth satellite and the second closest star to the Earth, now called Barnard's star.
He was especially known for his use of wide-field photography to study the structure of the Milky Way. He was an associate fellow of the American Academy of Arts and Sciences and won the Gold Medal of the Royal Astronomical Society in 1897, the Prix Jules Janssen from the French Astronomical Society in 1906 and, in recognition of a lifetime of outstanding achievement and contributions to astrophysics research, the Bruce Medal in 1917.
Vanderbilt-Barnard Hall, formerly on the site of the new E. Bronson Ingram College, was also named for Barnard.
Christine Sadler Coe (1902–1983)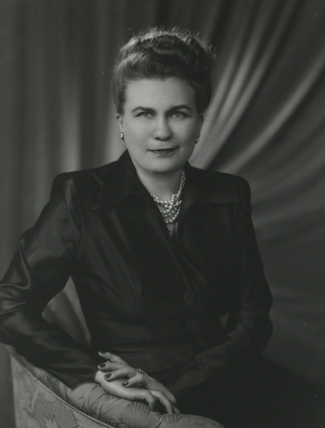 Tennessee native Christine Sadler graduated from Peabody College in 1927 and began her journalism career as a reporter for the Nashville Banner in 1930. She earned a master's degree in journalism from Columbia University in 1937 and then joined the Washington Post. She was a reporter, national news bureau staffer and Sunday editor for the Post from 1937 until 1946. She married Post theater critic Richard Livingston Coe in 1946 and continued to write as Christine Sadler.
She became president of the Women's National Press Club early in her D.C. career. She was the first woman to cover a national political convention for the Post when she covered the Republican National Convention in 1940. She continued to cover conventions for the Post and other publications for 30 years and was known for her advisory role on women's careers in the military.
The naming committee saw Sadler as a trailblazer in the field of political journalism, which was male-dominated when she began her career, and noted that in "all phases and aspects of her work, the impact of her career paved the way for others."
Sadler was also the Washington editor for McCall's magazine from 1944, covering the White House until her retirement in 1971. She also contributed to Canadian and British publications. Sadler authored two books, America's First Ladies and Children in the White House.