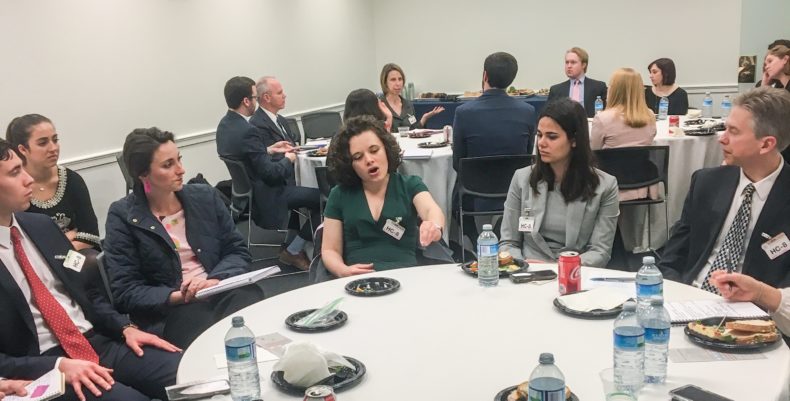 The Center for Effective Lawmaking, a project co-directed by Alan Wiseman, Cornelius Vanderbilt Professor of Political Science, and the University of Virginia's Craig Volden, hosted a bipartisan roundtable discussion April 10 on education policy for legislative staffers from Tennessee and Virginia.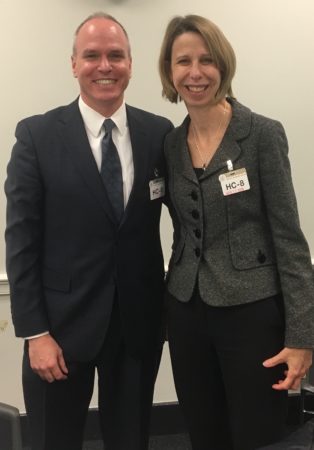 The Tennessee breakout discussion was led by Carolyn Heinrich, Patricia and Rodes Hart Professor of Public Policy and Education. She described the many research relationships between Vanderbilt and the state of Tennessee that have been facilitated through the Tennessee Education Research Alliance and the Tennessee Post-secondary Evaluation and Research Lab, and explained how that work relates to national education issues. Heinrich then fielded questions from staffers on a wide variety of topics, including college financing, college preparedness, standardized testing, school segregation and performance pay, among others, and highlighted relevant academic research that addressed those issues.
This was the first in a series of three roundtables organized by the Center for Effective Lawmaking to educate staffers on various areas of policy and provide academic expertise on issues relevant to legislators.
The Center for Effective Lawmaking "seeks to advance the generation, communication, and use of new knowledge about the effectiveness of individual lawmakers and legislative institutions in Congress."