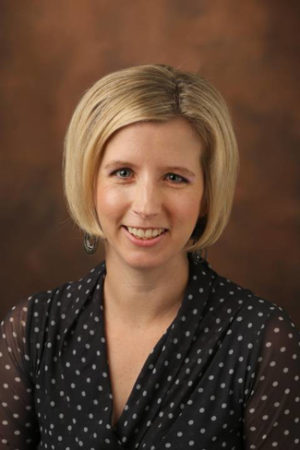 New research finds that young women who value their own desires as much as their partner's are less likely to engage in unwanted sexual activity.
The recent research by Vanderbilt Peabody Research Institute associate Heather Hensman Kettrey is found in the journal Sexuality & Culture.
"Young women who presume sex is primarily for the man's benefit are less likely to see their indecisiveness around sex or lack of desire, as a reason to refuse sexual activity," said Kettrey.
In contrast, Kettrey finds young women who are more comfortable with their sexuality "may be at decreased risk of engaging in undesired sex with their male partners because they know what they want and don't want."
Why this is important
Kettrey believes this type of examination of undesired sex, especially in today's social climate, is an important area of research to help protect young women and men.
"Engaging in undesired sexual activity has been associated with a range of negative outcomes for young women, including increased risk of sexual victimization, negative mental wellbeing and lowered ability to discuss condom usage with their partner," Kettrey said.
Research and results
Kettrey used data from more than 7,000 heterosexual college women, collected over several years at 22 colleges in the Online College Social Life Survey.
Some of the results:
61.97 percent – Partner initiated most of the sexual activity
6.89 percent – Woman performed undesired sexual acts to please her partner
31.78 percent – Woman prioritized her partner's pleasure over her own pleasure
34 percent less likely – Odds that a young woman who reported initiating most of the sexual activity during a recent hookup would also report that she performed undesired sexual acts to please her partner
35 percent less likely – Odds that a young woman who reported placing equal value on her own pleasure as her partner's pleasure would also report that she performed undesired sexual acts to please her partner
Sex and society
Kettrey argues that even though talking about physical intimacy is not completely taboo anymore, concerns around "over-sexualization" of girls and young women still paint a woman's sexual desires as inappropriate, creating moral boundaries that stifle equality.
"Dominant sexual mores still juxtapose young men and women against one another," Kettrey said. "The assumption is that young men have strong desires that they try to fulfill through their less desiring female partners. This can set women up to engage in undesired sex."
Societal norms also assume girls who openly express themselves as sexual beings invite sexual exploitation from their male partners. Kettrey's analysis, however, implies that young women who acknowledge themselves as being sexual may be less likely to be exploited as those who do not think of themselves as sexual beings.
Other research by Kettrey: