Tennessee selected for federal disability office's 2018 Employment First Leadership Program
Feb. 1, 2018, 1:49 PM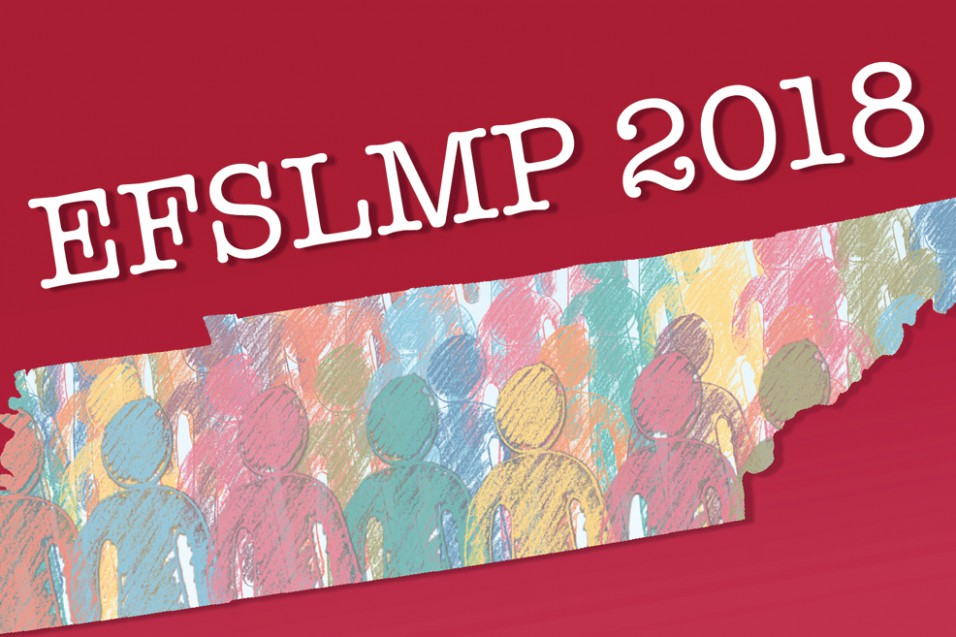 The federal Office of Disability Employment Policy (ODEP) has selected Tennessee as both a Core and Vision Quest state to receive technical assistance and training under the Employment First State Leadership Mentoring Program (EFSLMP) for FY 2018. Tennessee was among 10 states selected as a Core State and among 8 states selected as a Vision Quest State.
Each state selected identified target areas for the technical assistance and training. Tennessee's Core State training will focus on Employment Engagement and Provider Transformation. As a Vision Quest State, Tennessee's targeted area is employment of individuals with a mental health diagnosis. The Vanderbilt Kennedy University Center for Excellence in Developmental Disabilities (VKC UCEDD) through its leadership of the TennesseeWorks partnership is a part of this program.
ODEP in the U.S. Department of Labor began the EFSLMP program in FY 2012 to provide intensive onsite and virtual technical assistance to cross-system state government teams to further their efforts to increase competitive, integrated employment for all individuals with disabilities.
The Department of Labor website characterizes the "Employment First" priority as "a national movement for systems change centered on the premise that all citizens, including individuals with significant disabilities, are capable of full participation in integrated employment and community life."
ODEP defines integrated employment as "work paid directly by employers at the greater of minimum or prevailing wages with commensurate benefits, occurring in a typical work setting where the employee with a disability interacts or has the opportunity to interact continuously with co-workers without disabilities, has an opportunity for advancement and job mobility, and is preferably working fulltime."
Tennessee is among the states committed to the Employment First framework through an Executive Order of Governor Haslam. Five years ago, the VKC UCEDD launched the TennesseeWorks partnership, "an innovative and coordinated statewide effort to ensure every youth and young adult with IDD [intellectual and developmental disabilities] would have the aspirations, preparation, opportunities, and supports to access competitive and integrated work."*
TennesseeWorks was funded by a Partnership in Employment (PIE) Systems Change grant from the Administration on Intellectual and Developmental Disabilities. This funding enabled a wide range of state partners to work together in a focused way and to involve both the public and private sectors.
State of Tennessee partners included the Departments of Education, Intellectual and Developmental Disabilities, Labor and Workforce Development, Human Services' Division of Vocational Rehabilitation, Mental Health and Substance Abuse, Children's Services and the Tennessee Council on Developmental Disabilities. Today, the collaboration has grown to more than 50 private and public partners, said Elise McMillan, J.D., co-director of the VKC UCEDD.
"Even though the 5-year grant funding for TennesseeWorks recently concluded, the partnerships we've created continue to be strong and active as we move into the next phases of improving the employment landscape for Tennesseans with significant disabilities," said Erik Carter, Cornelius Vanderbilt Professor of Special Education, who co-led the TennesseeWorks grant along with McMillan. "The technical assistance and virtual training that Tennessee will receive as a Core and Vision Quest state will allow us to continue our momentum."
For additional information related to Tennessee's Employment First efforts, read "Expect Employment Report presented to Governor Haslam," Notables Dec. 2017, and "Transition Tennessee: A blueprint for student success," Notables Oct. 2017.
See also the TennessseeWorks website and the TransitionTennessee website.
*Carter, E. W., McMillan, E., Willis, W., & TennesseeWorks Partnership. (2017). Journal of Vocational Rehabilitation, 47, 365-378.
Rachael Jenkins is TennesseeWorks Dissemination program coordinator. Jan Rosemergy is VKC director of Communications and Dissemination. This story was previously published in the Vanderbilt Kennedy Center's e-newsletter, Notables.