What's On My Mind: Tax reform
by
Chancellor Nicholas S. Zeppos
Dec. 14, 2017, 12:29 PM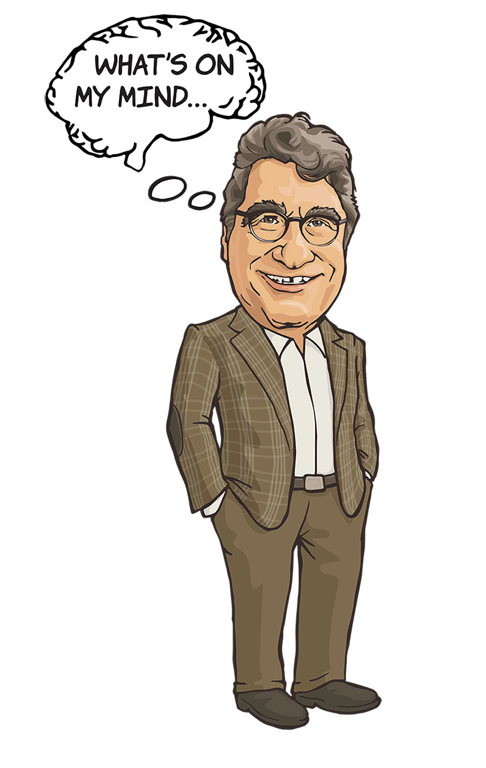 This regular column is aimed at opening another channel of conversation with you about the opportunities and challenges we face, together as the faculty, staff and leaders of our great university.
As our elected officials continue the tax reform debate in our nation's capital, I am still puzzling to understand attempts to undermine higher education, students and families.
I've said it before, and I'll say it again: Don't reform taxes on the backs of students. It's just about the most shortsighted stance a government can take.
As I've shared previously, we have been actively engaged for months on Capitol Hill to inform our representatives about how these provisions might impact the university, and as the tax bill currently stands, some of the most egregious assaults on higher education have been removed or scaled back. But the situation is very fluid as the Senate and the House work through a final bill.
The sentiment that drove these efforts remains, and we must remain vigilant to defend our values. One way to do that is to shine a bright light on what we contribute to society. That's where you can help—by speaking out at every opportunity for Vanderbilt and our mission of research, teaching and service.
Vanderbilt University has long been committed to the greater good—teaching, learning, healing, serving. Simply put, we make our society better. Here are a few key points that you can share to spread that message.
Financial aid: In the last decade, more than 9,800 students have benefited from Opportunity Vanderbilt, our financial aid initiative that guarantees that a family's full demonstrated needs will be met with scholarships instead of loans. How do we pay for this? One primary way is with interest earned from our endowment. Early iterations of the tax reform bill proposed a tax on these endowments, which would not only cut resources for financial aid, but also cut resources for academic programs, research and other purposes that are essential to our mission.
Our tax-free tuition benefit program for dependents of Vanderbilt University employees is another initiative that benefits society for generations by putting a college education within reach for so many middle-income families. This program, and others like it at colleges and universities around the country, is also under attack in the tax reform efforts.
Graduate education: Graduate students are the next generation of innovators and entrepreneurs. But the tax reform effort threatens to tax these students' scholarships as income, putting pursuit of master's and doctoral degrees out of reach for many. The cost of this short-sighted policy could be our country's long-term economic viability, security and global competitiveness. We should be finding ways to better support future leaders, not make it harder for them to pursue advanced degrees.
Economic impact: Vanderbilt and other American research universities are engines that fuel the economy locally and nationally through research and discovery, providing jobs, and educating the leaders of tomorrow. Our most recent economic impact study showed that Vanderbilt University and Vanderbilt University Medical Center together generate an economic impact of more than $9.5 billion and support 63,500 jobs — that's another $3.8 billion in labor income — that drives our state, our region and our nation forward.
Ensuring that the public understands higher education's incredible, long-lasting benefits to society is our best defense. America's great universities are deeply embedded in our nation's story—from its founding to its growth as the beacon and strength of democracy. We are an integral part of America's future success and prosperity.
These are challenging times, and I'm grateful for the support and dedication that you, our faculty and staff, bring to your work each day. Let's join together to urge decision-makers to pursue policies that support and advance our nation, both today and in the future.
What's On My Mind is a regular column from Vanderbilt University Chancellor Nicholas S. Zeppos on the life, people and mission of Vanderbilt University and issues affecting higher education today. Share your thoughts at chancellor@vanderbilt.edu.