Media Inquiries
Latest Stories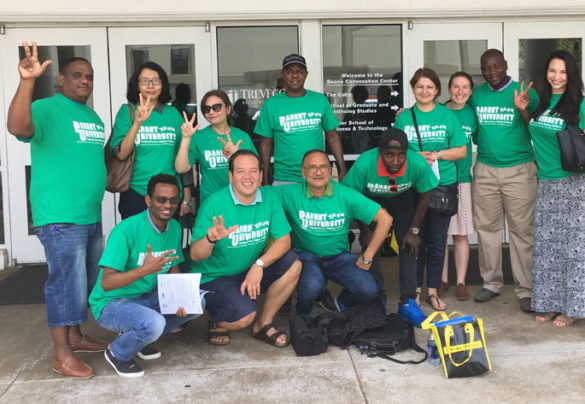 Vanderbilt's 2017-18 Hubert H. Humphrey Fellows are from 11 different countries, but the diverse group has quickly connected with the Tennessee tradition of giving back.
On Thursday, Dec. 7, they will share their cultures and traditions with third and fourth-grade students at Eakin Elementary School as previous Vanderbilt Humphrey fellows have done. They are to return to Eakin for Global Education Week Jan. 30 and 31 to lead the annual Global Games and Passport Day.
These education and nonprofit professionals arrived in Nashville in August for a year of professional development, leadership development and cultural exchange through Vanderbilt's Peabody College of education and human development. The cohort brings a wide range of professional experiences and interests to the fellowship experience, yet all share a common passion for community service. They hail from Azerbaijan, Belize, Burkina Faso, Cape Verde, Chad, El Salvador, Ethiopia, India, Myanmar, Pakistan and Uzbekistan.
For the fellows, community service has proven to be one of the best ways to learn about the Nashville community, its resources and its challenges.
During their very first week in Nashville, the fellows volunteered with Metro Nashville Public Schools' Parent University at Trevecca Nazarene University. Humphrey Fellows have supported Parent University annually since 2011.
"These experiences of involvement with local communities are of great importance for me since they provide a view and attitude that I was not used to cultivating in my country," said Gabriel Alexandre dos Reis, who is from African nation of Cape Verde. "This has been a great opportunity to open my horizons regarding volunteering and engaging with school communities as a parent."
In September, fellows joined thousands of other Nashvillians for the community-wide Hands On Nashville Day, painting walls and planting trees at Johnson Alternative Learning Center and Middle School.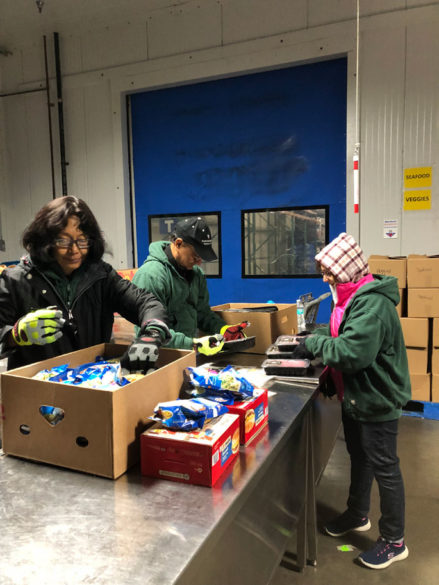 Bereket Embiale, a Humphrey Fellow from Ethiopia and owner of a teacher training organization, said he was impressed with Hands On Nashville's approach to community partnership. "It is a revelation for me as I can incorporate volunteerism as part of my social enterprise and help my community in pressing issues by collaborating with corporate organizations and the government," Embiale said.
While volunteering at the school, the fellows took advantage of the opportunity to talk with local teachers to learn more about Metro Nashville Public Schools' approach to alternative education and support for high-need students.
In October, they visited Second Harvest Food Bank of Middle Tennessee. "Second Harvest has a wonderfully well-organized volunteering program," said Manabendra Sanyal of India. "We were about 12 people in our group and we were inside the cold storage, sorting and packing frozen food—mainly beef, chicken, pork and lamb—for distributing to disaster-affected areas and also for local people in need."
In a two-hour period, the group sorted and packed 4,790 pounds of food, the equivalent of approximately 3,900 meals.
Student-led volunteer projects were a surprise for a number of fellows, who joined high school students from the University School of Nashville for the school's annual Community Service Day, which featured more than 37 student-organized volunteer activities across the city. Fellows supported community gardening projects and worked with the elderly.
The Hubert H. Humphrey Fellowship Program, sponsored by the U.S. Department of State's Bureau of Educational and Cultural Affairs, focuses on leadership development, professional development and mutual exchange for midcareer professionals who have demonstrated a commitment to leadership and service in their home countries. This year's cohort includes classroom teachers, development workers, policymakers and heads of education and cultural initiatives.
At the end of their time in Nashville, they will return to their home countries to implement action plans for increasing the impact of their work with schools, universities, nonprofit organizations, and community.
CONTACT: Nancy Dickson, (615) 390-0812
Nancy.j.dinunzio@vanderbilt.edu