Media Inquiries
Latest Stories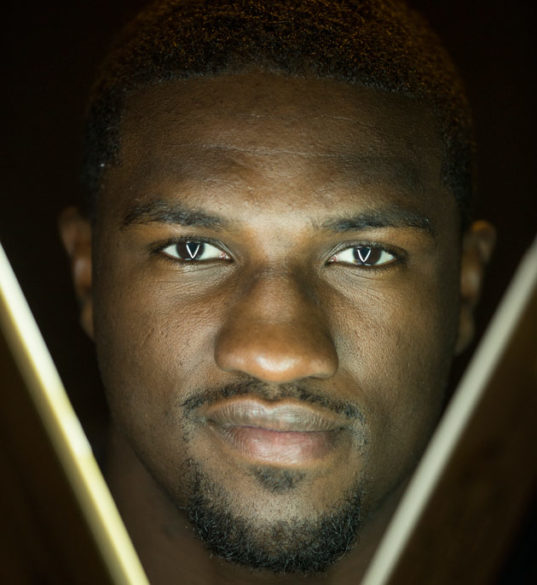 Oren Burks is not afraid to step up when called upon, even when stepping up requires stepping out of his comfort zone. Take, for instance, his time on the football field, where over the past three seasons he has been asked to play a variety of positions for the Commodores—outside linebacker, then safety, then the "star position" (a hybrid safety-linebacker) in Head Football Coach Derek Mason's defense, and finally inside linebacker.
"I'm pretty much all over the place," said Burks, a native of Fairfax Station, Virginia, who was named co-captain this past season. "Wherever they need me, I just try to make plays."
But if you really want to get the full measure of Burks' can-do attitude, you have to look at the person beyond the player. As impressive as his football career has been—something that he hopes will lead to a roster spot in the NFL after graduation—it's his efforts off the field that really stand out.
A human and organizational development major, Burks served in 2016–17 as president of Vanderbilt's Student-Athlete Advisory Council, which represents the concerns of student-athletes and connects them with the rest of campus through community service and other activities. His work with SAAC and Soles4Souls, a global nonprofit that fights poverty through the distribution of shoes, helped earn him a spot on the 2016 Allstate AFCA Good Works Team, which honored 12 Division I-A football players from across the nation for their commitment to community service. He also was one of four national finalists for the prestigious 2017 Wooden Citizenship Cup.
The key to juggling the demands of the classroom, football and everything else, Burks said, is "always being where your feet are"—giving 100 percent to the task at hand. "[rquote]Otherwise you're never going to be present in the moment, and that's when you're not effective,"[/rquote] he said.
If anything has commanded Burks' attention while at Vanderbilt, it's the responsibility he feels toward the African American community. He's a co-founder of REVAMP (Revitalizing, Empowering Vanderbilt's African American Male Population), a student group that provides mentoring and support for black males on campus while also dispelling the negative stereotypes too often associated with them.
When Burks represented Vanderbilt at SEC Media Days this past fall, SEC Commissioner Greg Sankey recognized him for his role with REVAMP, which gave Burks an opportunity to speak up about the injustices African Americans face throughout the country. Burks admits he was reluctant initially to voice those concerns to the media, but then he thought about his great-uncle Andrew Jackson White, a prominent civil rights leader in Virginia, and the sense of civic duty instilled in him by his parents.
"This was when some of the shootings were going on, and I mentally prepared myself to talk about those issues, truly from the heart," he said. "We're living in a time when people need to stand firm in what they believe, and I was happy to step up and do that."