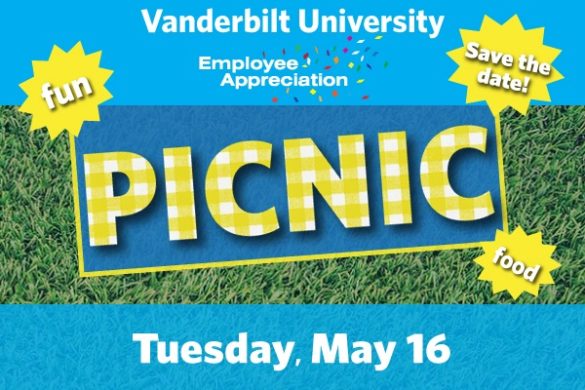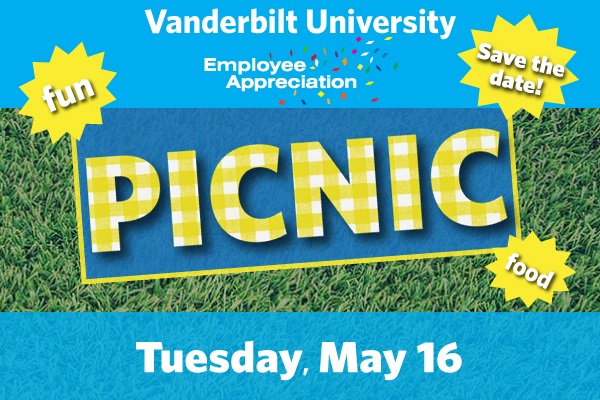 Don't forget to mark your calendar for Vanderbilt University's annual Employee Appreciation Picnic on Tuesday, May 16. The event is scheduled from 11 a.m. to 2 p.m. on Library Lawn. Famous Dave's will provide the food, and more than 100 staff and volunteers will help serve.
This year's picnic will feature a number of campus departments, including Vanderbilt Athletics, the Vanderbilt University Credit Union, the Vanderbilt Recreation and Wellness Center, SkyVU and Health Plus. Arrive early to pick up promotional items from these groups. Health Plus will provide fresh fruit at the event, and the Credit Union will hold a prize drawing.
Be sure to share your picnic comments and photos on Facebook, Instagram, Tumblr and Twitter using #vupicnic to add it to our online collection.
Download a flier to post in your work area, and save the event to your calendar.
Questions?
Email employeeappreciation@vanderbilt.edu or visit the Employee Appreciation website.