Media Inquiries
Latest Stories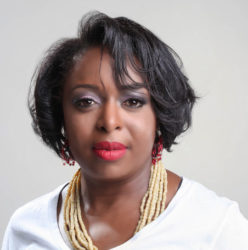 A panel discussion that seeks to define and challenge barriers that cause women to be underrepresented in STEM fields features a Vanderbilt University School of Engineering alumna who founded the nonprofit educational group Black Girls Code. The discussion is free and open to the public.
Kimberly Bryant focused her studies on high-voltage electronics, earning her bachelor's degree in engineering in 1989 and then going to work for international tech and pharmaceutical companies. In 2013, Bryant was selected by Business Insider as one of the 25 Most Influential African-Americans in Technology, named to The Root 100 list and the Ebony Power 100 list and honored as a Champion of Change by the White House for her work in tech inclusion.
Black Girls Code seeks to attract more young women of color into tech fields.
Bryant and other luminaries will discuss the fact that women remain underrepresented in the fields of science, technology, engineering and mathematics (STEM), with the greatest disparities occurring in engineering, computer science, and the physical sciences (NSF, Science & Engineering Indicators, 2016). This Women in STEM panel, scheduled for 4 p.m. March 21 at the School of Engineering, also will feature:
Alyssa Hasty, professor of molecular physiology and biophysics and associate dean for faculty development for basic sciences at Vanderbilt University School of Medicine.
Bonnie Miller, a physician and senior associate dean for health sciences education and the executive vice president of educational affairs for Vanderbilt University Medical Center.
Nicole Joseph, assistant professor of mathematics education, Peabody College of education and human development.
What: Women in STEM panel discussion – free and open to the public
When: 4 p.m. Tuesday, March 21
Where: Vanderbilt University School of Engineering, Featheringill Hall, Jacobs Believed in Me Auditorium, 400 24th Ave S, Nashville, TN 37212
On-site contact: Pam Coyle, (615) 415-6884