Media Inquiries
Latest Stories
Psychologist Jennifer Trueblood has been awarded a $60,000 research fellowship from the Alfred P. Sloan Foundation aimed at encouraging promising young scholars.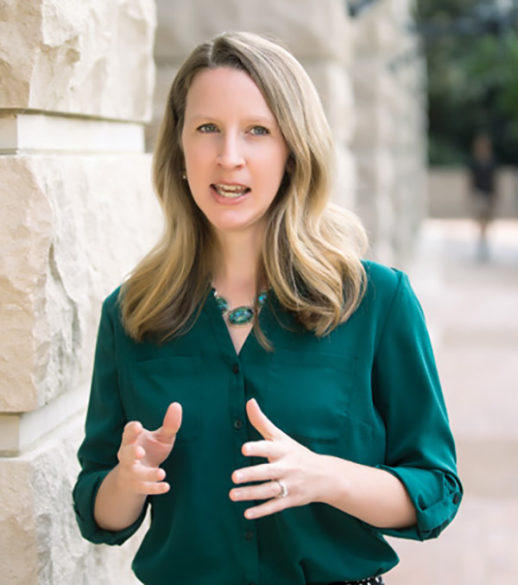 She is one of 126 U.S. and Canadian researchers drawn from 60 colleges and universities selected to receive the Foundation's research fellowship this year.
"Early-career recognition can make a significant difference in the life of a scientist," commented Daniel L.Goroff, vice president at the Sloan Foundation and director of the Sloan Research Fellowship program. "The rigorous selection process and the prominence of past awardees make the Sloan Research Fellowships one of the most prestigious awards available to young researchers."
Trueblood joined the psychology department at Vanderbilt as an assistant professor in 2015. She received her doctorate in cognitive science from Indiana University in 2012 and served as an assistant professor at the University of California, Irvine from 2012 to 2015.
Her research focuses on how people make decisions when faced with multiple, complex alternatives and options involving different risks and rewards. Developing computational models that predict people's choices can lead to the development of tools to help people make better decisions.
For example, it is well documented that context can influence choices. This type of influence can have both positive and negative consequences. Most of us recognize that a store's design influences what products we buy or how much we spend. Trueblood's research uses computational models to investigate how our preferences are influenced by context, shedding light on the underlying cognitive processes involved in complex-decision problems.
The Alfred P. Sloan Foundation is a philanthropic nonprofit institution based in New York that was established in 1934 by Alfred P. Sloan, Jr., then president and chief executive officer of the General Motors Corporation. Sloan Research Fellowships have been awarded since 1955. Since then, 43 former fellows have gone on to win the Nobel Prize in their fields and 16 have received the Fields Medal, the top honor in mathematics.
Trueblood is the fifteenth Vanderbilt researcher to receive this honor.