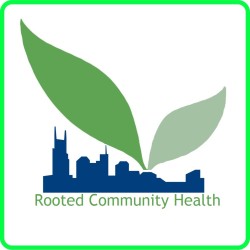 Rooted Community Health, the Vanderbilt Sustainability and Environmental Management Office, Vanderbilt Dietetics, the Eos Project and the Vanderbilt Osher Center for Integrative Medicine will host a collaborative lecture series beginning in November. The lectures will highlight the intersections of human health and environmental sustainability through the common bond of food. Scheduled for November 2016 and January and March 2017, these events will focus on the health and environmental dimensions of food production, procurement and preparation.
The first event on Nov. 3 will be a hands-on cooking demonstration featuring fall produce from local farmers. Join the class to learn how to prepare healthy appetizers, take home recipes, and sample the prepared food. The event will be part of the Vandy Cooks series and will take place in the Vanderbilt Recreation and Wellness Center demonstration kitchen from 5:30 to 6:30 p.m. Area farmers will be present to speak about local food in Nashville. There are only 25 spaces available, so please RSVP for the event here.
The January event will feature a lecture by a Vanderbilt University faculty member focusing on the political, environmental and health dimensions of our current industrial food system. The third and final event in March will focus on health behaviors with an ecological sensitivity. It will be presented by staff from the Osher Center for Integrative Medicine. Details on the 2017 events will be available here when finalized.
As a part of the Center for Biomedical Ethics and Society, the Rooted Community Health (RCH) initiative seeks to engage partners across the Vanderbilt campus and Middle Tennessee community in service to ecological sustainability, health promotion and human flourishing, and an ethically responsible understanding of our interdependency as a community within the vision of population health. By partnering with the Osher Center for Integrative Medicine, faculty and staff in nutrition services, and other sustainability and health professionals, RCH aims to enhance community engagement through programming around ecology, sustainability and health care. RCH is committed to facilitating trans-institutional transformation at Vanderbilt and enhancing our community's health through community engagement, scholarship and research in ecology, health and sustainability.
Contact: John Compton, (615) 936-2686
john.w.compton.1@vanderbilt.edu