Media Inquiries
Latest Stories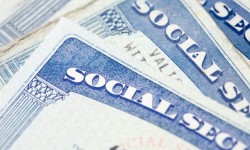 This year for the first time, as required by the Affordable Care Act (ACA), Vanderbilt reported the names and social security numbers (SSNs) of all employees and dependents enrolled in the Vanderbilt Employee Health Plan in 2015, along with the months they were covered, to the Internal Revenue Service (IRS). This same information was provided to employees on form 1095-C earlier this year.
The IRS compared the names and SSNs Vanderbilt submitted to the Social Security Administration's database and found some mismatches. Social Security requires an exact match of SSN and legal name as it appears on the social security card for employees and any dependents they cover. The ACA requires U.S. citizens to have health insurance and employers to report information accurately or be subject to penalties.
HR is contacting employees the IRS identified as having differences in their or their dependents' information by email. If you are contacted, it's imperative you act to correct this issue by Aug. 22. Instructions to verify and update your information are in the email message.
If you have questions, please contact Human Resources.