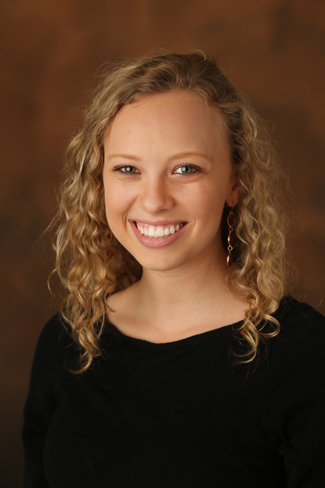 The Office of Honor Scholarships is pleased to announce that Rachel E. King is a recipient of the Thomas R. Pickering Foreign Affairs Fellowship. Funded by the U.S. Department of State, this fellowship prepares students for foreign service careers through the provision of significant financial support for graduate study as well as two State Department internships, one domestic and one international, supported by a mentor in the Foreign Service.
King also is a recipient of a Fulbright English Teaching Assistantship to Malaysia. She will begin her tenure as a Pickering fellow at American University in Washington, D.C., this fall. In January 2017, she will travel to Malaysia to teach English, returning to American University for the spring 2018 term to continue her studies. Upon completion of her degree, she will serve a five-year commitment as a member of the Foreign Service.
A member of the Class of 2016 and an Ingram Scholar, King graduated summa cum laude from Vanderbilt's Peabody College of education and human development in the International Leadership and Development track of the Human and Organizational Development program.
During her time at Vanderbilt, she developed curriculum and was a tutor for the Vanderbilt-Pakistan Connection and the Malaysian-American Relations at Vanderbilt through English Learning (MARVEL) programs, which provide English-language learning opportunities in real time via Skype. Her Ingram Scholarship afforded her the opportunity to spend a summer in Uganda with Teach Twice, an organization founded in 2011 by then-Vanderbilt students to improve literacy and promote culture by publishing children's books written in developing countries.
The following summer, King went to work for Children for Change Cambodia, a community-based organization that provides educational services and social support to some of Phnom Penh's poorest youth. She worked with the CCC on its social initiative by helping to pilot a social action curriculum and then creating a teacher's manual to accompany the curriculum for its future implementation.
A total of 10 undergraduates and 20 graduate students were chosen for the 23rd cohort of the Pickering Fellowship program from an applicant pool drawn from 160 colleges and universities. The program was named for Thomas Pickering, a former undersecretary of state for political affairs who also has served as U. S. ambassador to the Russian Federation, India, Israel, El Salvador, Nigeria and Jordan.