Vanderbilt's Humphrey Fellows travel to East Tennessee
by
Joan Brasher
Apr. 19, 2016, 3:39 PM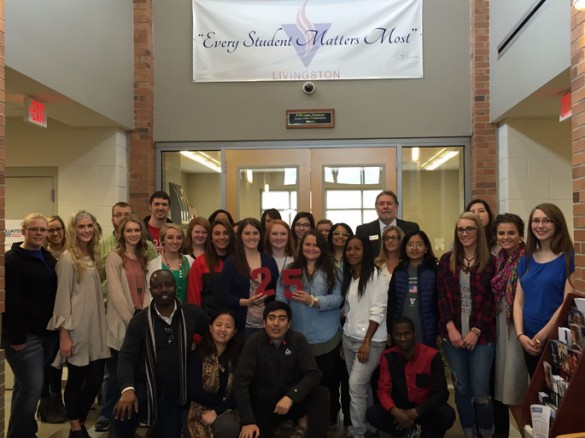 Ten international scholars wrapped up their 10-month fellowship at Vanderbilt with a trip east to meet with educators and experience the Great Smoky Mountains.
Peabody's seventh cohort of the Hubert H. Humphrey Fellowship Program are principals, school superintendents, government education officials and nonprofit managers from around the world who were selected for professional and cultural exchange at Vanderbilt's Peabody College of education and human development. This year they hail from eight countries: China, Cote d'Ivoire, Iran, Myanmar, Nigeria, Pakistan, Papua New Guinea and Uruguay.
On the weekend of April 8-10, the fellows visited with faculty at Volunteer State Community College's Livingston campus. They attended a health fair focused on Tennessee health issues hosted by Professor of Biology Girjia Shinde and her students. The fair shed light on diabetes, obesity and teen pregnancy. The fellows also heard from Student Support Services' Mike Powell and Lisa Officer, who discussed the challenges faced by a rural community college and the wide reach of their campus and students.
Throughout the weekend, Vanderbilt Humphrey Fellows Director Nancy Dickson guided the fellows through leadership activities, which included discussions of team motivation and empowerment. With their time at Vanderbilt nearly through, they also discussed the issue of "reverse culture shock," which can occur when returning to their home countries after nearly a year away.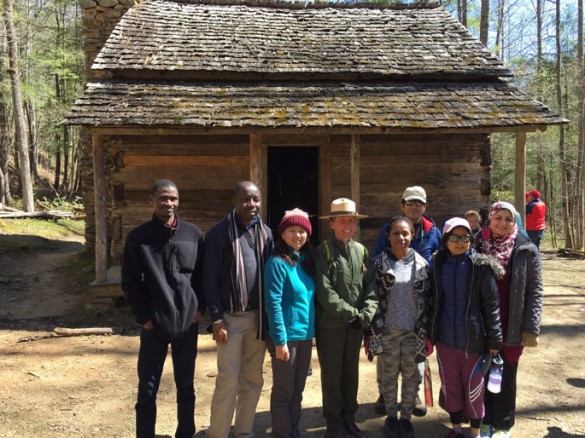 The group went on a hike led by rangers at Sugarlands Visitor Center, which also provided some history of the Smoky Mountains and the local floral and fauna. Also, as is tradition for the Vanderbilt Humphrey Fellows, the cohort visited the Festival of Nations at Dollywood Theme Park.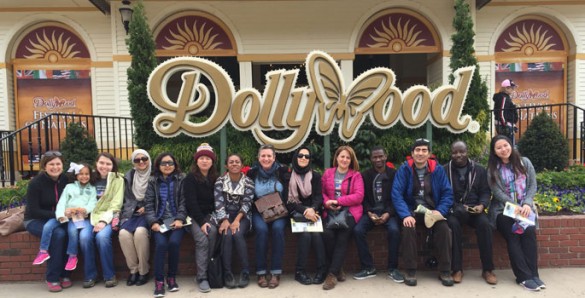 "Every spring, I look forward to meeting a new cohort of Vanderbilt's Humphrey Fellows at Dollywood," said Angela Harris, director of international programs at the Dollywood Foundation. "These talented individuals bring a wealth of knowledge and skills from all over the world, and we are truly grateful for their commitment to their work both here in Tennessee and in their home countries."
During their time at Peabody, the fellows collaborated with Vanderbilt and Peabody faculty, attended lectures and symposia, participated in community service projects, shared their cultural heritage at area schools and interacted with diverse education and government leaders.
The Year End Celebration for the Fellows takes place 5:30 p.m.-7:30 p.m., Thursday, April 21, in the Wyatt Rotunda at Peabody.
For more information, contact Nancy.j.dinunzio@vanderbilt.edu.