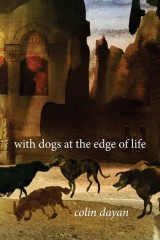 With Dogs at the Edge of Life (2015, Columbia University Press) by Colin Dayan, Robert Penn Warren Professor in the Humanities, professor of American studies and professor of law
In this book, Colin Dayan tackles the inexhaustible world, at once tender and fierce, of dogs and humans. The reader follows the tracks of dogs in the bayous of Louisiana, the streets of Istanbul, the humane societies of the United States, and in the memories and myths of the humans who love them. Moving between memoir, case law and film, Dayan takes politics and animal studies in a new direction—one that gives glimpses of how people can think beyond themselves and with other beings. As reviewer Rei Terada puts it, "Dayan shows how bonds with dogs uniquely condition the creation of social value."
Hear Professor Dayan talk about the book.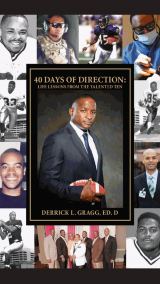 40 Days of Direction (2015, CreateSpace) by Derrick Gragg, BS'92
A little more than 25 years ago, 11 black men met on Vanderbilt's campus and the bond today still holds strong. This group of men, collectively known as "DaFellaz," often reminisces about their younger days and how they survived on a predominately white and wealthy campus. Now older, wiser and with countless experiences, Gragg, vice president and director of athletics at the University of Tulsa, has compiled their life lessons into an easy-to-read 40-chapter guidebook. These do's and don'ts are a reflection of their roles as sons, teammates, husbands and fathers.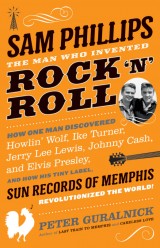 Sam Phillips, the Man Who Invented Rock 'n' Roll (2015, Little, Brown) by Peter Guralnick, writer in residence in English
The author of the critically acclaimed Elvis Presley biography Last Train to Memphis writes about the life of Sam Phillips, the visionary genius who singlehandedly steered the revolutionary path of Sun Records. The music that he shaped in his tiny Memphis studio with artists as diverse as Elvis Presley, Ike Turner, Howlin' Wolf, Jerry Lee Lewis and Johnny Cash, introduced a sound that had never been heard before, bringing forth a singular mix of black and white voices proclaiming the vitality of the American vernacular tradition while at the same time declaring a new, integrated musical day.
Read the New York Times review.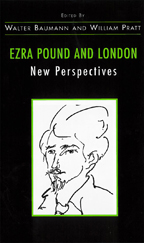 Ezra Pound and London: New Perspectives (2015, AMS Press) edited by William C. Pratt, MA'51, PhD'57, and Walter Baumann
In 1908 Pound arrived in London with his first book of poetry in hand, A Lume Spento, and would go on to start a revolution in English Letters. By the time he left in 1920, he had taken on the role of chief apostle of Modernism in literature. A little more than a century later, in 2011, scholars gathered to celebrate his life and work at the Ezra Pound International Conference in London. Ezra Pound and London: New Perspectives collects a selection of the thought-provoking papers given at the conference.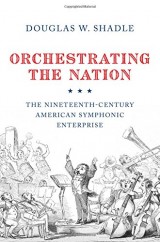 Orchestrating the Nation: The Nineteenth-Century American Symphonic Enterprise (2015, Oxford University Press) by Douglas Shadle, assistant professor of musicology
During the 19th century, nearly 100 symphonies were written by more than 50 composers living in the United States. With few exceptions, this repertoire is virtually forgotten today. In Orchestrating the Nation, Shadle explores the stylistic diversity of this substantial repertoire and uncovers why it failed to enter the musical mainstream.
Read the New York Times review.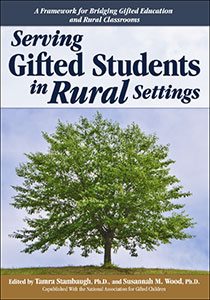 Serving Gifted Students in Rural Settings (2015, Prufrock Press) by Tamra Stambaugh, research assistant professor of special education and director of Vanderbilt Programs for Talented Youth
A cooperative publication of the National Association for Gifted Children and Prufrock Press, Serving Gifted Students in Rural Settings provides a framework for educating the gifted in these settings. The book outlines practical, theoretical and evidence-supported approaches for understanding, teaching and leading programs for this unique population. Case study vignettes and practical ideas for administrators and teachers are combined with theoretical applications.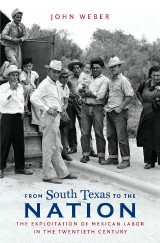 From South Texas to the Nation: The Exploitation of Mexican Labor in the Twentieth Century (2015, University of North Carolina Press) by John Weber, BA'00
In the early years of the 20th century, a new era of agricultural success was forged in South Texas by encouraging mass migration from Mexico, paying low wages, selectively enforcing immigration restrictions, toppling older political arrangements, and periodically immobilizing the workforce. In From South Texas to the Nation, Weber reinterprets the United States' record on human and labor rights. The book illuminates the way in which South Texas pioneered the low-wage, insecure, migration-dependent labor system on which so many industries continue to depend.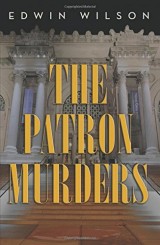 The Patron Murders (2015, Prospecta Press) by Edwin Wilson, BA'50
Set against a background of the inner workings of the theatre (a setting Wilson knows well, having served as theatre critic for The Wall Street Journal from 1972 to 1994) as well as the arts and cultural scenes in New York City, The Patron Murders is part detective story, part social novel and part critique of the relationship of recently acquired fortunes to the old-line arts establishments of the city.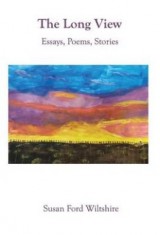 The Long View: Essays, Poem, Stories (2015, Cordelia Hollis Publishing) by Susan Ford Wiltshire, professor of classics, emerita
In this collection of essays, poems, short stories and a novella, Wiltshire covers issues both public and private, from her work as an activist to mothering two children in Nashville and at the Wiltshire farm. Her poetry is similarly diverse, displaying attachment to great works of literature, lovers that never were, a lost journal and, humorously, barnyard animals. The reader will find such varied figures as Vergil, Sam Houston, Ulysses S. Grant, Buddy Holly and Polyphemus the Cyclops.
---