Vanderbilt experts can provide context on black church history and significance, mass shootings and mental health
by
Liz Entman
Jun. 19, 2015, 11:14 AM
Vanderbilt experts in black church history, the significance of the black church as an agent of social change and mental health and violence are available to provide context to the tragedy in Charleston.
Media may call Vanderbilt University News and Communications 24/7 at (615) 322-NEWS to arrange interviews. After-hours callers will be directed to the information officer on call.
Media Note: Vanderbilt has a 24/7 TV and radio studio. The studio is free for Vanderbilt experts, other than reserving fiber time. More information »
History of the AME church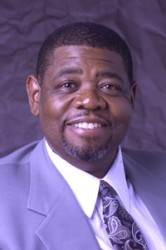 Dennis Dickerson, an expert on African American religious history and the history of the U.S. Civil Rights movement, served as historiographer of the African Methodist Episcopal Church from 1988 to 2012. Dickerson, who is the James M. Lawson Professor of History, can discuss the role of the Emanuel African Methodist Episcopal Church and its pastor in the community.
Dickerson was interviewed on NPR's "Here and Now" about the impact of the tragic shooting on the Emanuel AME Church: "The church is an open place. It's a sacred ground and everyone is welcome. Clearly, the incident that occurred on yesterday was born of evil and ill intention. But the church has experienced that before, and it's remained open and has emerged stronger, and I believe the people of Emanuel and the people of the other AMC churches and other churches are going to redouble their efforts to be that beacon light of hope and a venue for the advancement of the human condition."
Racism, Inequality and the Black Church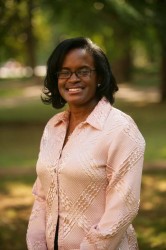 Sociologist Sandra Barnes, professor of human and organizational development at Peabody College and professor of the sociology of religion at Vanderbilt Divinity School, researches the role that religion and congregations play as agents of social change. She is the author of "Black Church Culture and Community Action," "Then and Now: A Comparative Analysis of the Urban Black Church in America," Subverting the Power of Prejudice: Resources for Individual and Social Change, and Live Long and Prosper: How Black Megachurches Address HIV/AIDS and Poverty in the Age of Prosperity Theology.
Barnes can comment on issues of the black church, social justice, race and racism, and inequality.
"Churches have historically represented safe spaces for hope, help, and healing. Black churches, in particular, have a unique legacy in this regard. Since 1865, the Emanuel AME Church in Charleston, South Carolina has served as one such example. For this reason, the brutal murder of nine innocent persons at this historic congregation provides a sobering testimony of the continued tensions in our society around diversity and inclusivity. The incident challenges us as a nation to proactively and thoughtfully examine issues related to racial intolerance, gun control, and what it means to now live in a global, multicultural society," Barnes said. "We will lose an opportunity for change if we consider this event an isolated incident rather than a systemic problem."
Mental health and gun violence
Jonathan Metzl, Vanderbilt psychiatrist, sociologist and director of the Center for Medicine, Health and Society, is an expert on gun violence and mental illness. He has research that specifically addresses issues surrounding mental illness and mass shootings.
"Our urge will be to define the shooting at this Charleston church as an act of an individual, deranged mind. And while this might be the case, this awful shooting needs to be understood in the larger context of hate and racism. This is not just an attack on a church – it is an assault on a community," said Metzl.
In the article, "Mental Illness, Mass Shootings and the Politics of American Firearms," published in the American Journal of Public Health, Metzl and co-author Kenneth T. MacLeish analyzed data and literature linking guns and mental illness over the past 40 years.