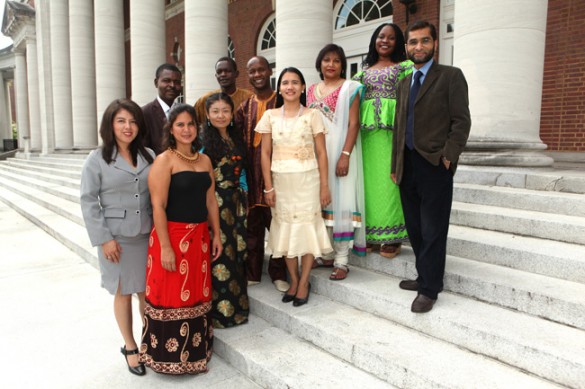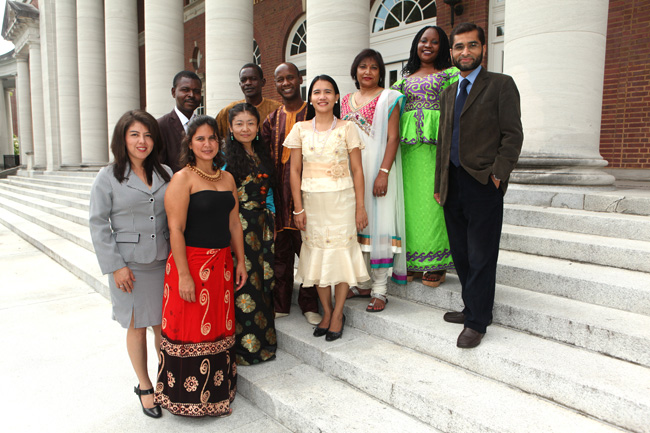 Vanderbilt's visiting Hubert H. Humphrey Fellows have experienced much of the lively culture that makes the city a popular place to live, work and play. Now, these international guests are digging deeper into what it means to live in Nashville by giving back to the area's needy.
Last fall the 11 scholars—who hail from Benin, Brazil, China, El Salvador, the Gambia, Mauritania, Niger, Pakistan, the Philippines and South Africa—came to Vanderbilt Peabody College of education and human development to participate in a yearlong professional and leadership development experience.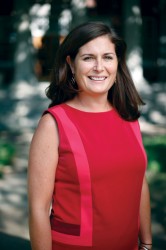 "We are so happy that the fellows are taking extra initiative to serve Nashville this month," Program Director Nancy Dickson said. "Their desire to give back is a testament to how much they've been embraced by our community during their five months here."
The fellows' month of service has already begun. On Saturday, Jan. 10, the fellows went to ThriftSmart Nolensville to sort donated goods and ready them for the shelves. Upcoming service projects include:
On Friday, Jan. 16, the fellows will help distribute food to needy families at the Lady of Guadalupe Church in the Nolensville Road area. Many of the people the church serves are immigrants and refugees.
On Saturday, Jan. 17, the fellows will join volunteers from Belmont College and TSU to sort food at Second Harvest Food Bank of Middle Tennessee.
On Monday, Jan. 19, Martin Luther King Jr. Day, the fellows will join Vanderbilt students on a bus ride to the Hadley Community Center, where they will paint the inside of the building.
Jan. 27-30, they will visit Eakin Elementary School, as part of Global Education Week. The fellows will host "Global Games" in which they will teach students the games they played as children. They will also host "Passport Day," in which students "travel" to nine different countries to learn about culture, history and language from the fellows.
Martin Luther King Jr., a leader whose devotion to service and social justice resounds across the globe, has been an inspiration for the service effort. On a recent visit to the downtown Nashville Public Library, the fellows visited the Civil Rights exhibit and read the words of King inscribed there: "I came to Nashville not to bring inspiration, but to gain inspiration from the great movement that has taken place in this community."
"Our spirit of service stems from our gratefulness," said Humphrey fellow Roselle Mendoza, who is from the Philippines. "We have been blessed with this fellowship and inspired by the goodness of the people of Nashville, and we want to reciprocate that kindness by serving Nashvillians in need."
The Hubert H. Humphrey Fellowship Program, a Fulbright exchange program funded by the U.S. Department of State that brings midcareer leaders from developing nations to American host universities each year. At the end of their fellowship, the participants will return to their home countries to implement service programs they have devised during their travels.
Program contact: Nancy.Dinunzio@Vanderbilt.edu.