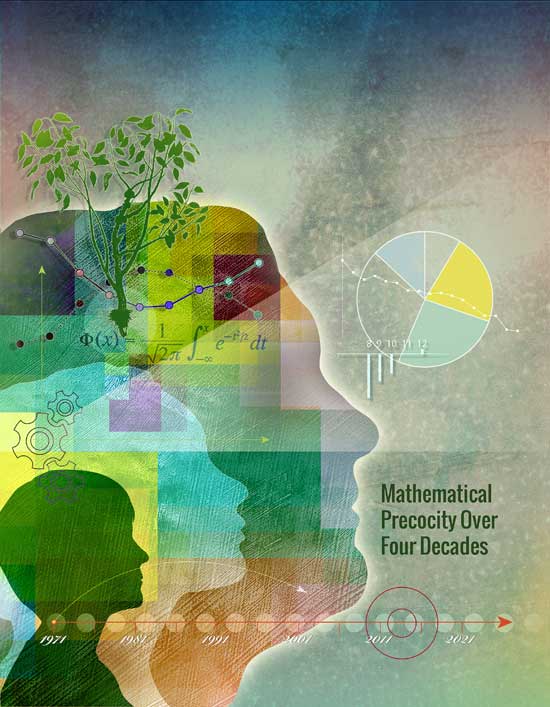 Gifted men and women define success differently
Researchers spent four decades studying a group of mathematically talented adolescents, finding that by midlife they were extraordinarily accomplished and enjoyed a high level of life satisfaction.
Gender, however, played a significant role in how they pursued—and defined—career, family and success. This conclusion comes from the most recent round of results from the Study of Mathematically Precocious Youth, conducted by David Lubinski, professor of psychology; Camilla Benbow, Patricia and Rodes Hart Dean of Education and Human Development; and postdoctoral fellow Harrison Kell.
Survey: Tennessee teachers oppose Common Core
Support for Common Core has declined among Tennessee teachers over the past year, according to the 2014 First to the Top survey, conducted by Dale Ballou, associate professor of public policy and education and director of the Tennessee Consortium on Research, Evaluation and Development at Peabody.
Of the 27,000 educators surveyed, just 39 percent believed that teaching to the standards will improve student learning, as opposed to 60 percent last year.
Teacher retention bonuses are paying off
Cash incentives may be a solution to retaining highly effective teachers in low-performing schools, according to a study by Matt Springer, assistant professor of public policy and education. The research, which evaluated the state of Tennessee's implementation of $2.1 million in bonuses, found that the program is financially sustainable because of reduced turnover and replacement costs, and enhanced learning for students.
Math may be hard because we're teaching it wrong
Young students are often taught to memorize math fundamentals before being introduced to the underlying—and more complex—concepts that make the equations work. Researcher Emily Fyfe found in a recent study that in many circumstances, students solve problems more effectively when they are provided with an explanation of the deeper concept first.
Minority-serving institutions are performing better than thought
Minority students who attend historically black or Hispanic-serving colleges are just as likely to complete their undergraduate degree as similar minority students at traditional institutions, according to research by Stella Flores, associate professor of public policy and higher education.
Culling data from the state of Texas, where there is a large concentration of minority-serving institutions, Flores found that historically black colleges and universities and Hispanic-serving institutions often have less academically prepared students than traditional schools and tend to receive less financial aid.
Differences in student population skew the statistics and unfairly put these schools in a bad light, she said.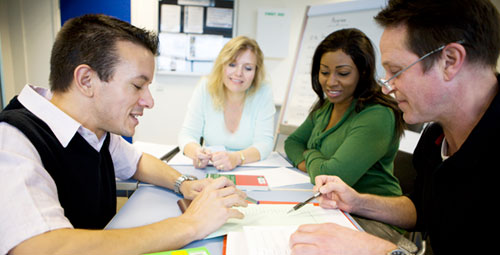 Shanghai teaching model catches on in Tennessee
A teacher collaboration model used in Shanghai is proving useful to Tennessee teachers in building instructional expertise and boosting student outcomes, according to new research by Xiu Cravens, associate dean of international affairs at Peabody. Teacher Peer Excellence Groups incorporate common planning, peer observation, feedback and refinement.
Collaborators include Ellen Goldring, Patricia and Rodes Hart Professor and chair of Peabody's Department of Leadership, Policy and Organizations; Patrick Schuermann, research assistant professor of public policy and education; and Nancy Dickson, director of the Humphrey Fellowship Program at Peabody.
Principals have teacher effectiveness data but don't use them
There is much teacher effectiveness data available to U.S. school administrators. However, only a fraction of the data collected are actually used by principals to inform their hiring, placement, evaluation, support and teacher leadership decisions, according to new research by Ellen Goldring, Patricia and Rodes Hart Professor of Education Policy and Leadership and her colleagues. In many cases, the systems aren't in place to interpret the data or access it efficiently, the study showed. Goldring, Jason A. Grissom, assistant professor of public policy and education, and colleagues launched a website with best practices for using the data.
Creating good charter school requires communication
A key to successfully launching a charter school is clear communication about the need and purpose for the new school, according to a report, "Starting Strong: Best Practices in Starting a Charter School," by Marisa Cannata, senior research associate and director of the National Center on Scaling Up Effective Schools. Cannata and her team studied charter schools in three states and conducted interviews with leaders of Charter Support Organizations in nearly a dozen states. The report was compiled for the State Charter Schools Commission of Georgia.
Brain behaves differently in children with dyslexia
Laurie Cutting, professor of special education, psychology and human development, radiology and pediatrics, recently conducted diffusion tensor imaging on children 8 to 17 to visually map the structure of the brain and better understand the role of the thalamus in reading behavior.
Cutting observed a different pattern of thalamic connectivity in the dyslexic group in the sensorimotor and lateral prefrontal cortices, suggesting that the thalamus may play a key role in reading behavior by mediating the functions of task-specific cortical regions.
In a related study, Cutting found that the architecture of the left occipito-temporal region connectivity is fundamentally different between children who are typically developing readers and those with dyslexia. Results were published in Brain Connectivity and Brain Research.
Special Education earns training grants
The Department of Special Education was collectively awarded $7.5 million over the next five years in training grants to support 131 master's students and 11 doctoral students. Funding is from the U.S. Department of Education's Office of Special Education Programs.
New faculty announced
New faculty were announced in August: Michael Logue, senior lecturer in education; Susan M. Kochanowski, senior lecturer in organizational leadership; Susan Douglas Kelley, assistant professor of the practice of psychology; Michelle Reising, assistant professor of the practice of psychology; David K. Diehl, assistant professor of human and organizational development; Lisa K. Fazio, assistant professor of psychology; and Jonathan D. Lane, assistant professor of psychology.