Media Inquiries
Latest Stories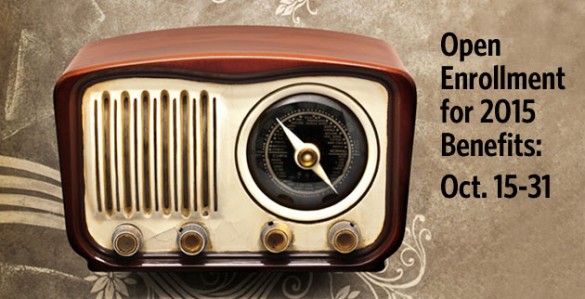 Open Enrollment is here. Sign up for 2015 benefits now at hr.vanderbilt.edu/oe.
If you need help enrolling, join us this week at a Health and Benefits Fair, attend an upcoming enrollment lab, or sign up for a webinar.
Health and Benefits Fair dates and locations
Monday, Oct. 20
7:30 a.m.–1:30 p.m.
VU Student Life Center
Tuesday, Oct. 21
2–6 p.m.
Vanderbilt Health One Hundred Oaks
Click here to learn more. Bring your Vanderbilt ID to swipe at the registration table.
Upcoming enrollment labs
Oct. 23, 3–7 p.m., Light Hall North Lobby

Oct. 24, 6–9 a.m., TVC, B409-F
Oct. 28, 2–5:30 p.m., Vanderbilt Children's Hospital, B319
Oct. 29, 7:30–11 a.m., Rand/Sarratt Function Room 325-327
Upcoming webinars
Oct. 24, noon–1 p.m.

Oct. 27, 4–5 p.m.
Click here to register.
Open Enrollment is going on now and ends at 11:59 p.m. on Oct. 31. Selections are effective Jan. 1–Dec. 31, 2015, unless you have a qualifying event such as marriage, divorce or the birth of a child.
Visit hr.vanderbilt.edu/oe for more information.