A complete list of new university faculty for the 2014-15 academic year
College of Arts and Science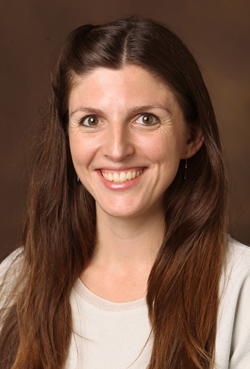 Candice Amich, assistant professor of English
B.A., Carnegie Mellon University, 2000
M.F.A., New York University, 2003
M.A., Rutgers University, 2008
Ph.D., Rutgers University, 2012
Amich's research interests include Latino/a literature and Latin American performance studies, globalization studies, and feminist studies. Her transnational perspective calls attention to the formal means by which Latino/a writers and artists put pressure upon static notions of nation, race and ethnicity. She has succeeded at placing her work in such esteemed journals as Theatre Research International, Modern Drama and The Global South.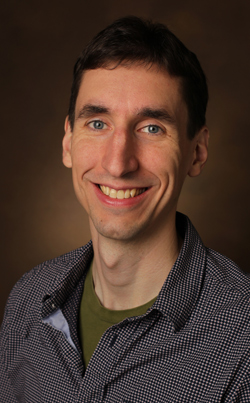 John Anthony Capra, assistant professor of biological sciences
B.A., Columbia University, 2004
M.A., Princeton University, 2006
Ph.D., Princeton University, 2009
Capra uses the tools of computer science and statistics to address problems in genetics, evolution and biomedicine. His current research interests include the genetics of recent human evolution and integrating genome-scale data to interpret genetic differences between individuals and species.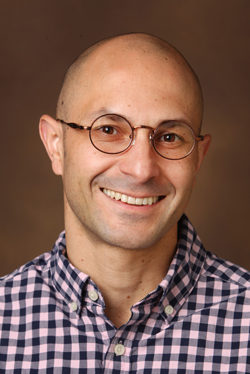 Marcelo Mendes Disconzi, assistant professor of mathematics
B.Sc., Universidade Federal do Rio Grande do Sul, 2002
M.S., Universidade Federal do Rio Grande do Sul, 2005
Ph.D., State University of New York at Stony Brook, 2012
Disconzi works in partial differential equations and their applications to geometry, fluid dynamics, general relativity and string theory. His work has appeared in high-quality journals such as Communications in PDE, Crelle's Journal and Communications in Mathematical Physics, as well as high-quality physics journals such as Classical and Quantum Gravity. He has been awarded a research grant from the National Science Foundation and the Aldroubi-Azhari Prize for Excellence in Postdoctoral Research.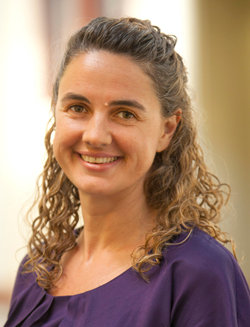 Anita Disney, assistant professor of psychology
B.A., Australian National University, 1998
Ph.D., New York University, 2005
Disney's research interests include neuromodulation of cortical circuits; interneuron populations; and mechanisms of attention, arousal and plasticity, problems she approaches using diverse methods that include comparative neuroanatomy, electrochemistry, electrophysiology and pharmacology. She has recently developed a unique recording device that allows her to simultaneously monitor the electrical activity of neurons and their chemical environment. Her current research focuses specifically on how the neurochemical acetylcholine and norepinephrine modulate sensory processing in cortical circuits.
Andrew Dustan, assistant professor of economics
B.A., University of Oklahoma, 2007
M.A., Miami University, 2008
Ph.D., University of California, 2014
Dustan specializes in development economics and the economics of education. His paper "Peer Networks and School Choice Under Incomplete Information" studies how quasi-random high school assignment in Mexico City influences the subsequent preferences for schools among younger siblings in the same family. Recent awards include the Dissertation Research Award from the Institute of Business and Economic Research at the University of California–Berkeley in 2012.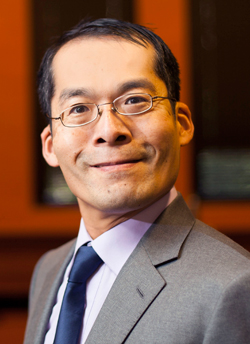 Atsushi Inoue, professor of economics
B.A., Yokohama National University, 1991
M.A., University of Tokyo, 1993
M.A., University of Pennsylvania, 1995
Ph.D., University of Pennsylvania, 1998
Inoue is a leading expert in the field of time series econometrics. His main areas of research have been on estimation, inference and forecasting methods for macroeconomic models. In particular, he has been interested in identification, structural change and specification issues in macroeconomic models. Recent awards include an appointment as fellow of the Journal of Econometrics in 2012 and winner of the Nakahara Prize of the Japanese Economics Association in 2011.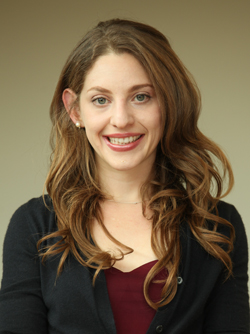 Molly Jackman, assistant professor of political science
B.A., University of California, 2007
Ph.D., Stanford University, 2013
Molly Jackman's primary interest is in American political institutions. Her dissertation assessed the relative significance of institutional and noninstitutional features of legislatures for policy outcomes. She is currently working on a book manuscript examining how legislative procedures in the United States affect the likelihood of policy change and gridlock. Her most recent article "Parties, Median Legislators and Agenda Setting: How Legislative Institutions Matter" was published in the Journal of Politics in 2014.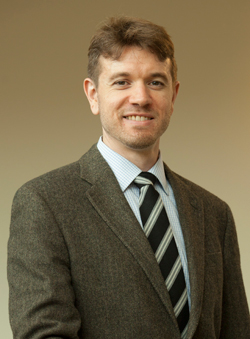 Saul Jackman, assistant professor of political science
B.A., University of California, 2005
Ph.D., Stanford University, 2012
Saul Jackman's primary interest is in American political institutions. His work focuses on presidential politics, with a particular emphasis on bargaining between the executive and legislative branches regarding domestic and foreign policy. He incorporates game-theoretic models in his analyses of political bargaining and policymaking and tests the implications of those models with new data he collected. His recent book The Wartime President, co-authored with William Howell and Jon Rogowski, was published by the University of Chicago Press in 2013.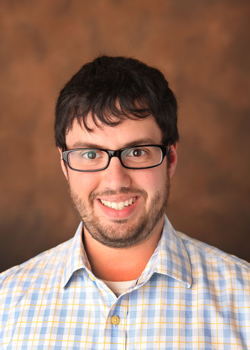 Brenton Kenkel, assistant professor of political science
B.A., University of Kentucky, 2008
Ph.D., University of Rochester, 2014
Kenkel uses formal models to pursue questions about the causes and consequences of international conflict. He is particularly interested in the political economy of territorial conquest and the efficacy of "divide and rule" strategies. Kenkel's other research interests include diplomacy and information transmission. His recent article "Information and International Institutions Revisited," co-authored with Mark Fey and Jinhee Jo, is forthcoming in the Journal of Conflict Resolution.
Karen Ng, assistant professor of philosophy
B.A., University of Toronto, 2005
M.A., University of Essex, 2006
Ph.D., The New School for Social Research, 2013
Ng specializes in Hegel, German Idealism and Frankfurt School Critical Theory. She is working on a book investigating the significance of the concept of life in Hegel's philosophy with an emphasis on his Science of Logic. Her current research focuses on the ongoing influence of Hegel and Marx for critical social theory, particularly as their legacies help us understand the relation between human beings and nature, relations of mutual recognition, and conceptions of progress and critique.
Hyunseung Oh, assistant professor of economics
B.A., Seoul National University, 2007
M.A., Columbia University, 2010
Ph.D., Columbia University, 2014
Oh's field of specialization is macroeconomics, and his research investigates news shocks—which change agents' expectations about future fundamentals—as an important source of business-cycle fluctuations. In particular, inventory dynamics provide an upper bound on the explanatory power of news shocks. Recent honors include the Vickrey Prize for Best Third-Year Paper at Columbia University in 2011. He has also recently published a paper in the Journal of Monetary Economics, a leading journal in macroeconomics.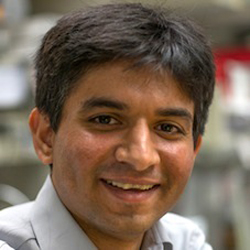 Maulik Patel, assistant professor of biological sciences
B.A., Grinnell College, 2001
Ph.D., Stanford University, 2009
Patel studies mitochondrial biology and disease through the lens of genetic conflict. His work applies the concept of genetic conflict to study mitochondrial interactions with viruses, mitochondrial DNA, and the nuclear genome. His research program is unique in its use of genetics and molecular and cell biology to test evolution-generated hypotheses. Awards recognizing Patel's work include the Harold M. Weintraub Award for outstanding graduate work and a fellowship from the Helen Hay Whitney Foundation.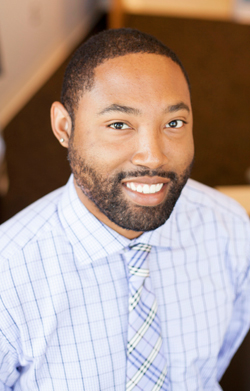 Steven D. Townsend, assistant professor of chemistry
B.S., Oakland University, 2005
Ph.D., Vanderbilt University, 2010
Townsend is an expert in the chemical synthesis of biologically important molecules. A major topic of interest is the synthesis of homogeneous human milk oligosaccharides and related constructs to investigate their use as prebiotics in infant formula. Townsend has nine publications in premier international journals, including Proceedings of the National Academy of Science (USA), Angewandte Chemie International Edition and Journal of the American Chemical Society.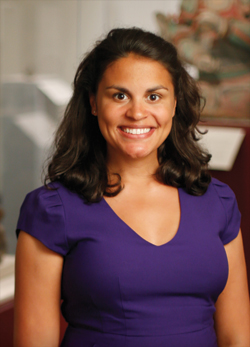 Rebecca VanDiver, assistant professor of history of art
A.B., Harvard University, 2004
M.A., Duke University, 2009
Ph.D., Duke University, 2013
VanDiver's research centers on articulations of blackness in 20th-century African American art, African American artistic engagements with Africa, and the history of display and collection of African culture in the West. VanDiver has been connecting the History of Art department at Vanderbilt to other institutions in Nashville, including Fisk University, where she has been doing archival research, and the Frist Center for the Visual Arts, where she has participated in public discussions concerning African American art.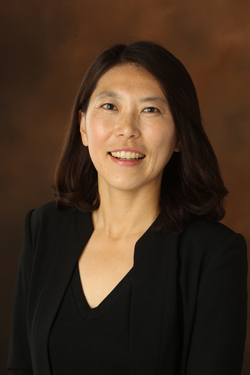 Hye Young You, assistant professor of political science
B.A., Seoul National University, 2006
M.A., University of Chicago, 2008
Ph.D., Harvard University, 2014
You's broad interests are in political institutions and political economy. Her work investigates various aspects of lobbying and interest group politics, including studies of "ex post lobbying," lobbying for trade protection, how lobbyists target specific legislators for attention, and how observed patterns of lobbying shed light on the political needs of legislators. Her work incorporates formal theoretic analysis to understand the role of interests groups and lobbying in the contemporary policymaking process.
Blair School of Music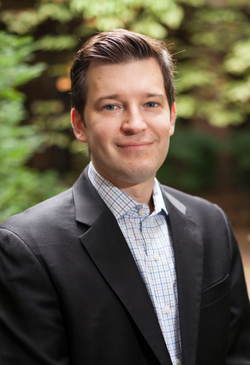 Stephen Miahky, associate professor of violin; Joseph Joachim Chair
B.M., University of Michigan, 2001
M.M., University of Michigan, 2003
D.M.A., Rutgers University, 2009
Miahky is acclaimed for his performances as a recitalist and a chamber musician throughout North America, Europe and Asia. His most recent engagements include performances at New York City's Symphony Space, Merkin Concert Hall and Bargemusic; Atlanta's ProMozart Society; the Princeton Chamber Music Society; the Southwest Virginia Festival of the Arts; Vancouver's Sonic Boom Festival; the American Academies in Rome and Berlin; the Netherlands' De Lakenhal; NPR's Performance Today; and for the Dalai Lama.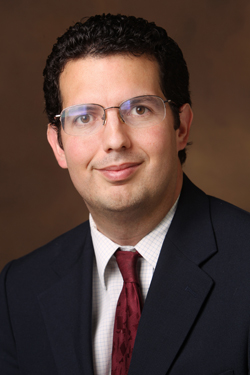 Douglas Shadle, assistant professor of musicology
B.M., University of Houston, 2004
M.A., University of North Carolina, 2006
Ph.D., University of North Carolina, 2010
Shadle's primary area of research expertise is the culture of classical music in the United States, especially before 1900. He is currently completing a book for Oxford University Press that examines the value of the symphony as an expressive vehicle for American composers during the 19th century. His most recent published writings appear in the Journal of the Society for American Music and the Journal of Music History Pedagogy.
Divinity School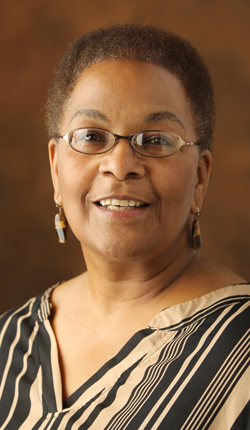 Phillis Sheppard, associate professor
B.A., Edinboro University of Pennsylvania, 1981
M.A., Colgate Rochester Divinity School, 1988
Ph.D., Chicago Theological Seminary, 1997
Sheppard is a practical and pastoral theologian and a psychoanalyst. Areas of research and teaching include womanist perspectives of psychology, religious practices, culture and pastoral psychology. Her research commitments include the analysis of genders, race and sexuality with an emphasis on black embodiment. Sheppard has published her first book, Self, Culture and Others in Womanist Practical Theology, a critical engagement between womanist theology and psychoanalytical self-psychology that has become a major contribution to the field as the first of its kind.
Law School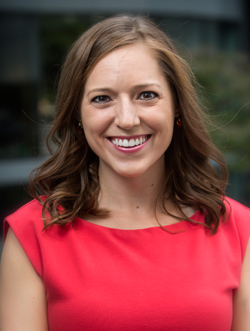 Jennifer Shinall, assistant professor of law
A.B., Harvard University, 2006
J.D., Vanderbilt University, 2012
Ph.D., Vanderbilt University, 2012
Shinall is the first to earn a J.D. and Ph.D. in law and economics at Vanderbilt. She was a Vanderbilt Legal Academy Scholar and served as senior articles editor for the Vanderbilt Law Review. Her VLR note "Slipping Away from Justice: The Effect of Attorney Skill on Trial Outcomes" won the Myron Penn Laughlin Award for Excellence. Shinall clerked for Judge John Tinder on the U.S. Court of Appeals for the Seventh Circuit.
Peabody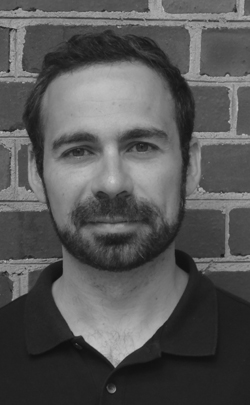 David Diehl, assistant professor of human and organizational development
B.A., University of Michigan, 1999
M.Ed., Lesley University, 2002
Ph.D., Stanford University, 2011
Diehl's research interests include sociology of education, social network analysis, organizational theory and social psychology. He studies social networks in organizations, especially the impact of school organization on the experiences of diverse, complex student populations. Recent publications include "Toward a Historical Sociology of Situations" in the American Journal of Sociology, "Classroom Ordering and the Situational Imperatives of Routine and Ritual" in Sociology of Education, and "Network Ecology and Adolescent Social Structure" in American Sociological Review.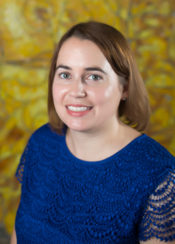 Lisa Fazio, assistant professor of psychology
B.A., Washington University, 2004
Ph.D., Duke University, 2010
Fazio's research focuses on applying developmental and cognitive psychology to educational issues. She studies students of all ages from preschool through college and examines knowledge of simple facts such as history facts, as well as more complex forms of knowledge such as mathematics. Her research informs basic theories about learning and memory while also having clear applications for classroom practice. She has an established publication record with publications in journals such as Psychological Science and Cognition.
Jonathan Lane, assistant professor of psychology and human development
B.A., Florida International University, 2005
M.A., University of Michigan, 2008
Ph.D., University of Michigan, 2011
Lane's research examines developmental predictors of children's theory of mind, social-cognitive consequences of theory of mind development, and the flexibility of children's theory of mind as evidenced in their understanding of nonhuman minds. Additional research interests include how children mentally represent and come to believe ideas that defy their intuitions or firsthand perceptions. Recent awards include a National Research Service Award from the National Institute of Child Health and Human Development.
School of Engineering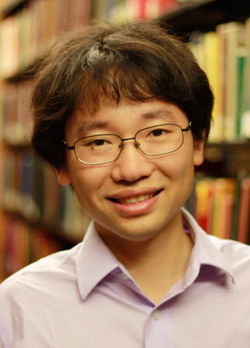 Shihong Lin, assistant professor of civil and environmental engineering
B.Sc., Harbin Institute of Technology, 2006
M.Sc., Duke University, 2011
Ph.D., Duke University, 2012
Lin's research interests can be broadly defined as physiochemical processes in environmental engineering. This includes membrane processes at water-energy nexus, interfacial phenomena in environmental context, and environmental applications and implications of nanomaterials. He has been particularly interested in combining experimental approaches with modeling (both analytical and numerical) to undertake different research questions. Lin was the recipient of the ACS Environmental Chemistry Graduate Student Award in 2013.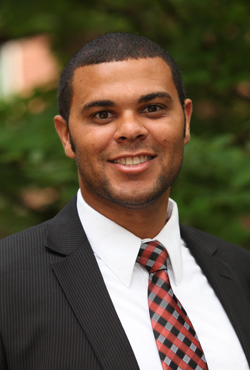 Karl Zelik, assistant professor of mechanical engineering
B.S., Washington University in St. Louis, 2006
M.S., Washington University in St. Louis, 2007
Ph.D., University of Michigan, 2012
Zelik's research combines techniques from engineering, biomechanics and neural control of movement to improve the integration of assistive devices with the human body and restore locomotor abilities to impaired individuals. His research vision is to uncover biomechanical principles underlying human locomotion, then apply these insights to improve prosthetic devices and other assistive technologies. His interdisciplinary work relies on state-of-the-art equipment to measure human movement and is performed in conjunction with engineering and clinical collaborators.