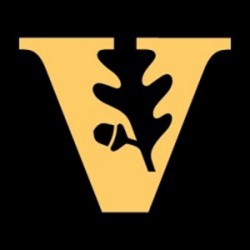 Vanderbilt University was among three honorees recognized by the Tennessee Equality Project during its annual Champions of Equality at Olympus gala event Sept. 19 at The Parthenon in Nashville.
The Tennessee Equality Project is a statewide organization dedicated to promoting and sustaining the equality of gay, lesbian, bisexual and transgender persons in the state of Tennessee through the establishment of fair and equitable laws protecting their rights, and the elimination of laws that would seek to counter these efforts. TEP was founded in 2004 by concerned Nashville community members.
Vanderbilt, one of the nation's leading research universities, was among the first large employers based in Tennessee to offer policies inclusive of the gay, lesbian, bisexual and transgender community.
"We are grateful to the Tennessee Equality Project for this award and for being recognized as an organization that welcomes and strongly supports the LGBTQI community," Deborah Grant, executive director of Human Resources who accepted the award on behalf of Vanderbilt, said. "[rquote]Our executive leadership team and the many campus groups and organizations who champion these issues serve as role models to our community and continually demonstrate a strong commitment to diversity at Vanderbilt."[/rquote]
The other 2014 honorees are Chris Anderson, a first-term Chattanooga councilmember who introduced a partner benefits and nondiscrimination ordinance for city government employees; and AT&T Tennessee, which played a significant role in diffusing an anti-gay bill in the 108th General Assembly.
"Our 2014 Champions of Equality highlight the importance of workplace protections for LGBT people in Tennessee," Tennessee Equality Project Executive Director Chris Sanders said. "As the courts bring us closer to a decision on marriage equality, we still have much to do to protect our community from discrimination at work. We celebrate Councilman Chris Anderson, AT&T and Vanderbilt for advancing protections that make the workplace truly inclusive."
For more information, visit the Tennessee Equality Project website.