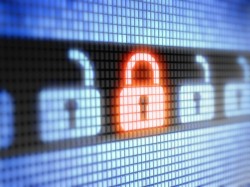 In response to the increasing number of phishing messages Vanderbilt employees have received, new security features are being added to C2HR. These features will help protect your account and personal information from being accessed or changed by others.
When logging in to C2HR for the first time on or after Sept. 22, you will be asked to enter the last five digits of your social security number. If you do not know this number, or enter the digits incorrectly, you will be asked to verify your birthdate instead.
You will then be asked to establish three security questions and answers. You will be asked these questions to help verify your identity the first time you log in to C2HR from a new computer or device. Simply pick three questions from the drop-down menu and provide your unique responses. Select questions that will be easy for you to answer but hard for others to guess.
If you aren't able to provide the correct information or successfully answer the questions, your C2HR account will be locked and you will need to contact the Employee Service Center for assistance.
Also going forward, if you make changes to your profile or direct deposit information, you will receive confirmations at your Vanderbilt and personal email addresses. If you do not have a personal email address on file, you can add it to your C2HR profile at any time.
If you have questions about C2HR, or problems logging into your account, contact the Employee Service Center.