Family Night with Nashville Symphony to be held at Centennial Park
May. 16, 2014, 9:51 AM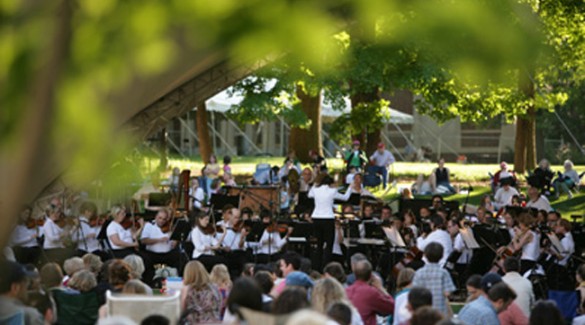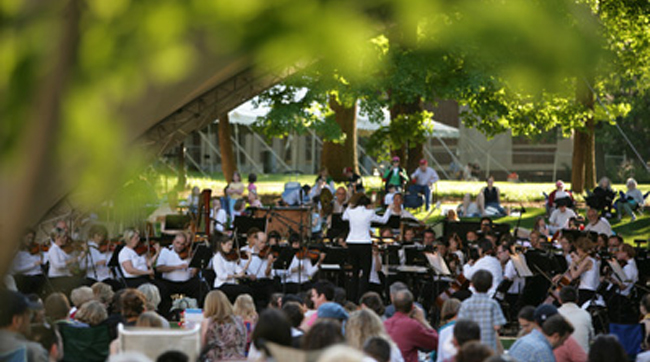 The annual symphony concert on the lawn for Vanderbilt employees and their families moves to Centennial Park this year in a cooperative effort with the Nashville Symphony.
The Nashville Symphony Orchestra will perform a rousing repertoire of music from Tchaikovsky to Cole Porter June 4 at the Centennial Park band shell starting at 7:30 p.m. Bring a dinner basket, blanket or lawn chair and eat under the stars while being immersed in music. This concert is the first of many that the symphony will perform during June as part of its free Community Concerts Series, and Vanderbilt is proud to co-sponsor the June 4 performance.
"The Nashville Symphony Orchestra has historically performed on campus; however, being mindful of our resources, this collaboration reduces costs associated with a private concert on campus but allows us to continue gathering as a work community with our friends and families to enjoy an evening of outstanding classical music performance. Providing sponsorship and having the event so close to campus makes it a win-win," said Traci Nordberg, Vanderbilt's chief human resource officer.
The June 4 concert is free and open to all Vanderbilt employees and their families as part of our Employee Celebration activities. For additional information, please visit the Employee Celebration website.