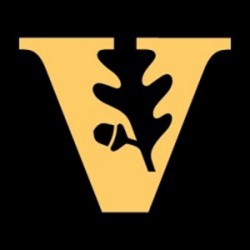 Four Vanderbilt University students have been awarded Critical Language Scholarships by the U.S. Department of State to study critical-needs languages abroad during the summer of 2014.
They are among approximately 550 U.S. undergraduate and graduate students who received scholarships to spend seven to 10 weeks in intensive language institutes in one of 13 countries. These students will study Arabic, Azerbaijani, Bangla, Chinese, Hindi, Korean, Indonesian, Japanese, Persian, Punjabi, Russian, Turkish or Urdu.
The Vanderbilt Critical Language Scholarship recipients are:
Jennifer Pickering, a Class of 2016 Ph.D. candidate in the Department of Environmental Engineering, will travel to Bangladesh to study the Bangla language. Working under the direction of Steve Goodbred, associate professor of Earth and environmental sciences, Pickering has been studying rivers and sediments in the Bengal Basin as they affect water quality and investigating well drilling practices to assess the most economic depth at which to drill to access clean water. She previously traveled to Bangladesh to study its rivers while working on her master's thesis. Studying Bangla over the course of the summer will enable Pickering to develop the language proficiency necessary to learn from the farmers and drillers who work in the basin.
Mary Leah Milnes, a member of the Class of 2015, will study Chinese in China. Milnes is completing a major in political science and Asian studies. She spent her sophomore year in an intensive language and service learning program in Beijing and Harbin, China. In addition to serving as an English language tutor, she attended Beijing's Greening the Beige convention, where she gave presentations on recycling and sustainability to Chinese schoolchildren. The opportunity to develop advanced proficiency in Chinese this summer is an important step toward her goal of a career in international relations, potentially through the U.S. Department of State Foreign Service.
Leddy Stroud, a member of the Class of 2015, will study the Urdu language in India. Stroud is working toward a degree in religious studies with a minor in political science. In 2012, he was awarded a Critical Languages Scholarship to study Hindi in India. Last year, he was selected for a Boren Scholarship, enabling him to return to India, where he is currently completing a yearlong field project on religious practices in Varanasi. Being awarded the CLS for a second time will enable Stroud to extend his stay in India, this time focusing on the study of Urdu. His interests have received the support of his adviser, Tony Stewart, the Gertrude Conaway Vanderbilt Professor of Humanities and chair of the Department of Religious Studies.
Omega Tennant, a member of the Class of 2015, will travel to China to study Chinese. Tennant is completing a double major in human and organizational development – international leadership and development and Asian studies. She has been involved in an international internship project each summer since arriving at Vanderbilt: in Huancayo, Peru; Sangolquí, Ecuador; and Nairobi, Kenya. She participated in the Vanderbilt Zanzibar project in Tanzania and spent the spring semester of her sophomore year studying Chinese and completing an internship in Beijing. Returning to China as a Critical Languages Scholar will enable her to improve her proficiency in Chinese through more intensive study.
The CLS Program is part of a U.S. government effort to expand dramatically the number of Americans studying and mastering critical foreign languages. It provides fully funded, group-based intensive language instruction and structured cultural enrichment experiences. CLS Program participants are expected to continue their language study beyond the scholarship and apply their critical language skills in their future professional careers.
Finalists for the 2014 CLS Program hail from all 50 states, Puerto Rico and the District of Columbia and represent more than 200 institutions of higher education from across the United States, including public and private universities, liberal arts colleges, minority-serving institutions and community colleges.
Contact: Lyn Fulton-John, (615) 322-6329
lyn.fulton-john@vanderbilt.edu