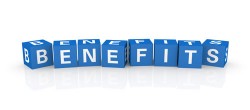 Each year, Vanderbilt randomly audits a small number of employees participating in the health plan who have selected coverage for covered dependents, such as a spouse, partner or child. These audits ensure the plan is covering only eligible family members.
If you are selected to participate, you will receive an email asking you to verify your dependents' eligibility by submitting appropriate documentation within a given time frame. You still need to provide the requested information even if you have submitted documentation in the past.
If you do not receive an email regarding the benefits audit, you do not need to do anything to maintain your dependent coverage.
Questions?
Contact the Employee Service Center at human.resources@vanderbilt.edu or (615) 343-7000.