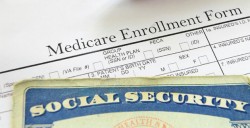 Human Resources will sponsor two free education sessions on March 11 and 12 to help employees plan for their transition to retirement. During the sessions, experts on Social Security and Medicare will discuss eligibility, enrollment and benefits.
The sessions are designed for employees age 62 and older, but everyone is welcome to attend regardless of age or retirement plan participation. There will be plenty of time for a Q&A at the end of each session. While no registration is required, please note that space is limited.
Social Security
Date: Tuesday, March 11
Time: 1:30-2:30 p.m.
Location:  Light Hall, Room 202
Speaker: Joshua Horn, Social Security Administration
Description: Learn the basics about Social Security programs and policies, including retiree and survivor benefits.
"Medicare 101: The A, B, C and Ds"
Date: Wednesday, March 12
Time: 1:30-2:30 p.m.
Location: Light Hall, Room 202
Speaker: Barbara Acuna, Medicare advocate, BlueCross BlueShield of Tennessee
Description: Are you planning for retirement and want to know more about Medicare? Or do you think you might work past age 65 and want to know how to handle your Medicare enrollment? Or perhaps you want to help your loved ones with their Medicare choices and wish you understood more? Barbara Acuna's presentation will prepare you to make educated decisions.
Questions?
Please contact the Employee Service Center at human.resources@vanderbilt.edu or (615) 343-7000.