Matthew Brock, a doctoral student in special education and a trainee of the Vanderbilt Kennedy Center's University Center for Excellence in Developmental Disabilities, has received the 2013 Alice H. Hayden Emerging Leader Award from TASH, an organization for the equity, opportunity and inclusion for people with disabilities. The award is presented nationally to a doctoral student who demonstrates strong potential for leadership in teaching, scholarship and service on behalf of people with significant disabilities and an ongoing commitment to working in partnership with people with disabilities.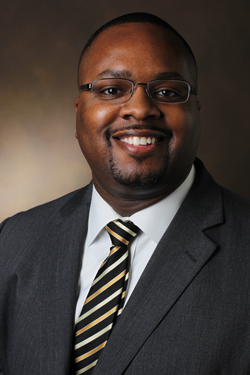 Derek Griffith, associate professor of medicine, health and society, has received the Tom Bruce Award from the Community-Based Public Health Caucus, which is affiliated with the American Public Health Association. The award is presented annually in recognition of an individual's leadership in community-based public health and was given to Griffith for his research on "eliminating health disparities that vary by race, ethnicity and gender."
Trica Keaton, associate professor of African American and diaspora studies, has been invited to participate in a residency at the Rockefeller Foundation Bellagio Center in Bellagio, Italy, where she will continue work on her project "Everyday Anti-Blackness in Contemporary France."
Mark Lipsey, research professor of human and organizational development and director of the Peabody Research Institute, has received the 2013 August Vollmer Award from the American Society of Criminology in recognition of his career contributions to the study of juvenile recidivism. The award will be presented in November at the ASC's annual convention.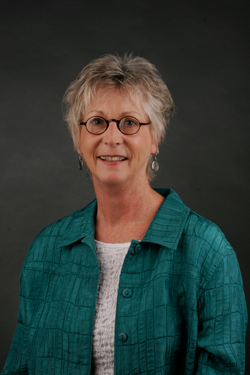 Virginia Scott, professor of French, was the keynote speaker at the Tennessee Foreign Language Teachers Association's annual convention held in Nashville Nov. 9.
Robert Talisse, professor of philosophy and chair of the department, gave an address to the London (England) Philosophy Club in late October about American pragmatism. While in London, he was interviewed for the internationally recognized philosophy podcast "Philosophy Bites" about his new book Why We Argue (And How We Should): A Guide to Political Disagreement, co-authored with Scott Aikin, Vanderbilt assistant professor of philosophy. Talisse also gave lectures at Royal Holloway University of London and the University of Sheffield.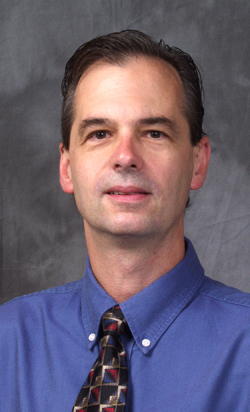 Daniel Usner, Holland M. McTyeire Professor of History, was the invited speaker for the 56th Annual Lamar Lectures at Mercer University in Macon, Ga. Usner gave a series of three lectures under the theme "Weaving Alliances with Other Women: American Indian Work in the New South." The Lamar Lecture series is among the most prominent lecture series on Southern literature and history in the United States.
John Warren, lecturer in art, has created an experimental short film, Action on the Strip, which received its premiere at the 57th BFI London Film Festival in October. The film is a found-footage homage to the age of psychedelia and protest on the streets and at the parties of late 1960s Hollywood.