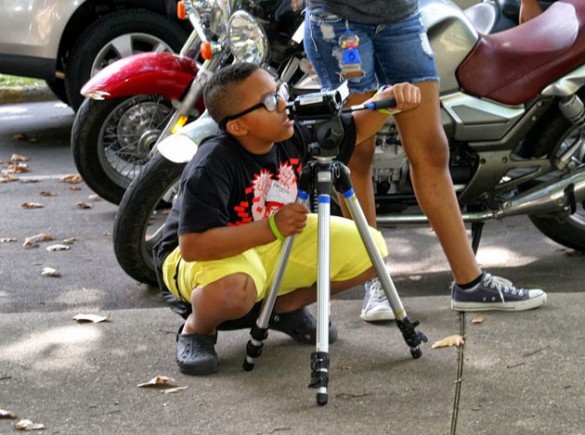 Middle school students are experiencing the joy of reading because a best-selling author and Vanderbilt alumnus recognized the need for engaging literature for the younger set.
Best-selling author and Vanderbilt alumnus James Patterson, MA '70, has provided a gift to Vanderbilt University that supports two programs aimed at stimulating reading among middle school students.
The first program, Reading Academy at Vanderbilt (RAV), partners faculty from Vanderbilt (through Programs for Talented Youth, or PTY) with Isaiah T. Creswell Middle Arts Magnet School students and teachers to further develop both student interest in reading and their ability to critically analyze text. Participating students are selected from the top 20 percent in reading proficiency and invited to attend enrichment and accelerated classes on Vanderbilt's campus on several weekends throughout this academic year and one week during the summer.
A group of fifth and sixth graders currently is reading short stories and learning how to convey the same messages from text through film. Seventh and eighth graders just completed an intensive weekend studying their choice of either satire and parody, or medicine in literature.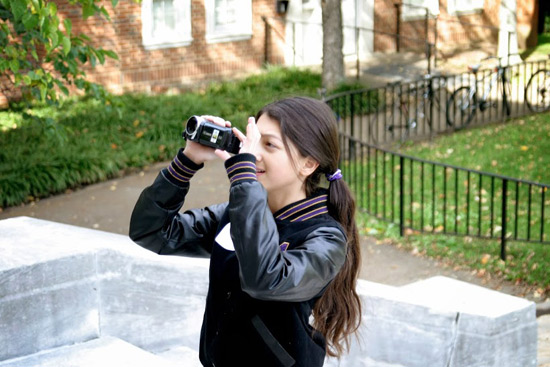 "There are a lot of young scholars at I.T. Creswell, and it is fun to see their potential and excitement for reading develop as we bring them to campus on Saturdays," said Tamra Stambaugh, PTY executive director and research assistant professor of special education at Peabody College of education and human development at Vanderbilt. "This program helps students understand the importance of reading critically and for fun as they are taught by Vanderbilt professors and scholars."
Ted Murcray, principal of I.T. Creswell, said the program's impact on the student population already is visible. "A student stopped me at dismissal to talk about the weekend," he said. "Of course, she talked about how much fun it was, but she also talked about how much she learned.
"Her father contacted the professor she worked with and is getting more work for her to do at home on her own, and she is excited about it," he continued. "She is excited to get more work that challenges her brain and her thinking. This is what the Patterson Reading Program has already accomplished in so many of our students. They are feeling challenged and are engaging in work in new ways."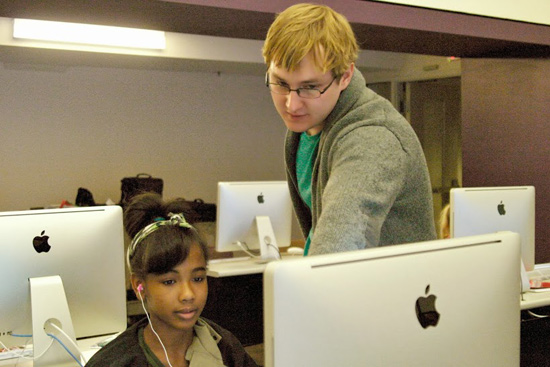 In addition to the weekend programs, RAV students participate in reading seminars and literary discussion groups in their school. The program also provides professional development to English and language arts teachers at I.T. Creswell. The teachers will receive resources to increase reading engagement and student analysis of text. In addition to the books selected for in-school student discussions, the students will receive high-interest and appropriately challenging books to read and discuss with their family and friends.
"We want to support students, their families and their educators as part of this initiative," Stambaugh said. "It takes everyone working together."
Matt Nelson, coordinator of gifted services at Metro Nashville Public Schools, agreed. "We must constantly explore ways to accelerate and enrich students' educational experiences," he said, "and we know the needs of top-performing students are unique and complex. We also know that enrichment programs like this help to keep these students engaged and excited about learning, so we are honored to work with Vanderbilt faculty and staff in this effort."
Other PTY staff members supporting this project are Gem Thomerson, director; Megan Peters, assistant director of child and family services; and Sarah DeLisle, coordinator for SAVY (Saturday Academy at Vanderbilt for the Young).
Free reading program brings neighborhood middle school children to campus
The second program, Patterson RAPS (Read and Play Saturdays), is a new program for fifth, sixth and seventh graders who live in the communities surrounding Vanderbilt. The free program, which started in September, provides support and reading materials on a first-come, first-served basis to about 20-25 kids. The program currently is full but applicants may add their names to a waiting list.
The focus is on engagement and play in reading, said Melanie Hundley, program director and assistant professor of the practice of teaching and learning. "We are seeing the kids connecting with books in really interesting ways," she said. "When they talk about their favorite characters, the 'whys' are fascinating."
Patterson RAPS began with participating students receiving a copy of I Funny by James Patterson. The book is a funny take on middle school life, but also deals with serious issues, such as bullying. The next book is SCAT by Carl Hiassen.
"We're really working hard to engage them in ways that aren't multiple choice tests," said Hundley. "One struggle in school is that kids don't get ownership of what kind of reader they are. Developing them as readers is vitally important."
In addition to Hundley, RAPS has two other faculty who work with the program — Emily Pendergrass, a lecturer in teaching and learning, and Ann Neely, associate professor of the practice of teaching and learning — as well as two program coordinators, Linda Dunnavant and Pallu Reddy. Vanderbilt student volunteers also help out on Saturdays with tasks such as creating a news story from text or using digital media as a composing tool to provide exposure to emerging technologies. The students will be creating book trailers, movies and other digital products throughout the program, as well as original artwork.
Patterson, an accomplished and best-selling author of adult books, began to recognize the need for more engaging books for children to read with his son, Jack. Since then, he has produced several series of books aimed at engaging kids, including Middle School: Get Me Out of Here! and two adventure series beginning with The Dangerous Days of Daniel X and Maximum Ride: The Angel Experiment. His website, Read Kiddo Read, includes suggestions and encouragements to readers of all ages and information for educators.
Patterson also supports his goal of encouraging children to read by helping to educate the next generation of teachers. The Patterson Scholars program, established at Peabody in 2009, currently supports 19 undergraduate students studying to be teachers.