Media Inquiries
Latest Stories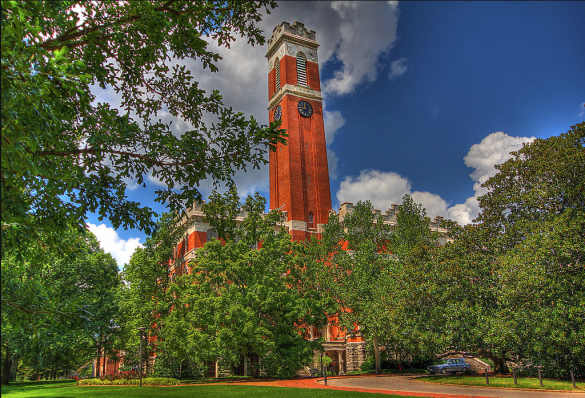 Vanderbilt Peabody College of education and human development was named the top graduate school of education in the country for the fifth consecutive year by U.S. News and World Report.
Peabody bested programs at Johns Hopkins University (No. 2) and Harvard (No. 3) for the top spot, in addition to having its programs in administration/supervision and special education named No. 1 by education school deans.
"These are challenging times for educators, and our faculty works hard to contribute knowledge through research and to prepare leaders who can be a force for positive change," said Camilla Benbow, Patricia and Rodes Hart Dean of Education and Human Development at Peabody. "I am pleased that U.S. News has again recognized our excellence – for the fifth consecutive year – encompassing such areas as special education, school administration and education policy, educational psychology, and elementary and secondary education."
Vanderbilt Law School improved one position to tie with the University of Texas-Austin at No. 15 in the law school category, while the Vanderbilt University School of Medicine kept its No. 14 spot on the list of best research medical schools. Harvard was No. 1.
"During a period in our nation where there are serious and competing pressures facing medical education, the outstanding commitment demonstrated by our faculty and leadership to train the nation's next generation of physician-leaders is evident in this year's ranking," said Jeff Balser, vice chancellor for Health Affairs and dean of the Vanderbilt University School of Medicine.
U.S. News and World Report ranked the social sciences and humanities doctoral programs for the first time since 2009. The English Department's African American Literature program was tied for No. 4; English overall was tied for the No. 26 ranking (up three spots); history was tied for the No. 24 ranking (up from a tie for No. 26 in 2009); psychology was tied for No. 30; sociology was tied for No. 31; and political science and economics were both tied for No. 36.
"It's gratifying to see the remarkable strides we're making in the College of Arts and Science at Vanderbilt recognized by the U.S. News and World Report poll," said Dean Carolyn Dever. "The social sciences and humanities remain a core priority at Vanderbilt."
Vanderbilt School of Engineering was ranked No. 36, and Owen Graduate School of Management was tied for No. 30 in the business school rankings.
The full rankings will be available on the U.S. News and World Report website and in the Best Graduate Schools 2014 guidebook, which will be available April 9.