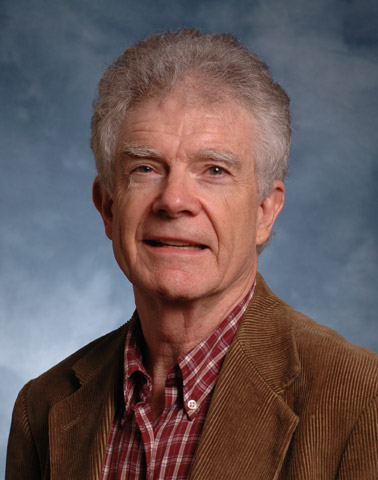 John Robert "Bob" Newbrough, professor emeritus at Vanderbilt University's Peabody College, died Jan. 2, 2013, after a battle with Parkinson's Disease. He was 78.
Newbrough was born May 30, 1934, in Wendell, Idaho. He earned a bachelor's degree, magna cum laude, from the College of Idaho and a Ph.D. in psychology from the University of Utah before joining Peabody College's psychology faculty in 1966. He retired in 2002.
Over the decades, he received numerous fellowships and awards for his contributions to the field, including service as president of the American Psychological Association A Division of Community Psychology and editor of the Journal of Community Psychology.
He founded the Center for Community Studies as one of the original units of the John F. Kennedy Center. In addition, he co-founded the Transactional Ecological Psychology doctoral program and later the doctoral program in Community Research and Action. He also helped establish the department of Human and Organizational Development. He was a beloved figure at Peabody, known for his intellectual passion and leadership.
"Although Bob became an emeritus professor in 2002, he continued to be a force within the department, advising doctoral students until the present," Camilla P. Benbow, Patricia and Rodes Hart Dean of Education and Human Development at Peabody wrote in a letter to faculty. "We will miss him greatly."
Newbrough remained active in the Nashville community, where he recently had begun organizing a local initiative to promote civil discourse across the political spectrum.
"Bob was tireless in his efforts to help our fledgling efforts get off the ground, and throughout the years was a constant presence, ready with sage advice and a helping hand," Paul Dokecki, professor of psychology and a longtime friend, remarked at Newbrough's memorial service.
Newbrough is survived by his wife of 30 years Lynn Walker, professor of pediatrics and psychiatry in the School of Medicine and professor of psychology in the College of Arts and Science; daughters Jennifer Speer and Suzanne Diaz of Nashville and Andrea Simmons of Crossville, Tenn.; their mother Loneta Behrens; eleven grandchildren and four great-grandchildren.
In lieu of flowers, donations may be made to: The JR Newbrough Memorial Fund, established by the Society for Community Research and Action.