Media Inquiries
Latest Stories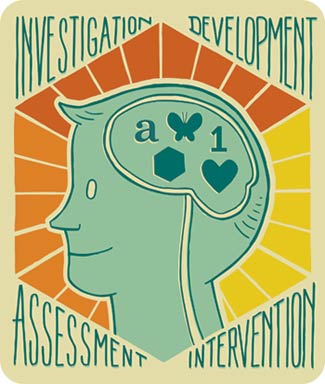 Vanderbilt University is leading the way in research that merges the fields of education and neuroscience by launching the country's first Ph.D. program in educational neuroscience.
Launching this fall, this interdisciplinary program brings together Vanderbilt's Peabody College of education and human development and the Vanderbilt Brain Institute, which administers one of the nation's largest and highest ranking neuroscience programs, to research educational issues within a brain science context.
Educational neuroscience is an emerging area of inquiry within the broader landscape of modern neuroscience. This new program responds to an increased demand for further scientific understanding in the areas of child development, educational assessment, educational intervention and family processes.
"We believe that educational neuroscience is the new frontier in education, where there will be exciting discoveries that can enhance the learning capacity for all," said Camilla Benbow, Patricia and Rodes Hart Dean of Education and Human Development at Vanderbilt's Peabody College. "I am pleased to have Peabody College as a partner in this collaboration that is leading the way into the future."
Mark Wallace, director of the Vanderbilt Brain Institute, says this new program has the potential to use contemporary neuroscience approaches and knowledge to create better learning environments for children.
"Vanderbilt is at the forefront of this new area, with tremendous strengths in both neuroscience and education," Wallace said. "With two of the nation's premier programs in these domains, it seems only natural to merge these strengths and to build a world-class research and training program focused on educational neuroscience."
"We believe that educational neuroscience is the new frontier in education, where there will be exciting discoveries that can enhance the learning capacity for all"
Research combining education and neuroscience is already underway at Vanderbilt. For instance, Peabody's Laurie Cutting is collaborating with Sheryl Rimrodt in pediatrics and John Gore of the Institute of Imaging Sciences to study how the brain is reorganized in children as they learn to read. Another study is investigating how genes may predispose some individuals to act aggressively and is being led by Peabody Senior Associate Dean and Professor of Special Education Craig Kennedy, in collaboration with pharmacology's Randy Blakely and John Phillips of pediatrics.
Through this new doctoral program, these and other important educational issues can be studied in order to develop a better understanding of how the brain learns, and as a result, more effective ways of teaching could emerge.
The educational neuroscience program adds a third strand to the Vanderbilt Brain Institute's neuroscience training, which already includes emphases in cellular and molecular neuroscience and cognitive and systems neuroscience.
With nearly 350 faculty members, students and staff from five schools and colleges, 22 departments and 27 centers and institutes, Vanderbilt's neuroscience graduate program ranked in the top 10 percent nationally on measures of research productivity in a 2010 report by the National Research Council. Vanderbilt neuroscientists frequently report their findings in high-impact journals like Science, Nature, Neuron, Nature Neuroscience and the Proceedings of the National Academy of Sciences.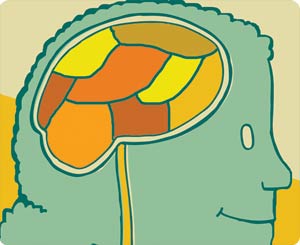 For its part, Peabody was named the No. 1 graduate school of education in the nation by U.S. News & World Report for the fourth consecutive year in 2012. A leader in educational policy and child development, Peabody credits its top ranking in part to the scientific focus applied to solving educational problems.
In addition to Peabody and the Vanderbilt Brain Institute, the educational neuroscience program is a collaboration between the Vanderbilt Kennedy Center, the Center for Integrative and Cognitive Neuroscience and the Institute of Imaging Sciences.
Key faculty come from the departments of special education, psychology and human development, and hearing and speech sciences and include Laurie Cutting, Elisabeth Dykens, Craig Kennedy, Carrie Masten, Bruce McCandliss, Mark Wallace and Paul Yoder. As the program grows, additional faculty will be identified within Peabody, the College of Arts and Sciences and the School of Medicine.
Peabody hopes to attract candidates with backgrounds in neuroscience, psychology and/or education who have demonstrated potential for conducting research. The minimum 72-credit hour program must be completed within six years. The first educational neuroscience class will graduate in 2017.