Dean's Message
Nov. 14, 2012, 10:23 AM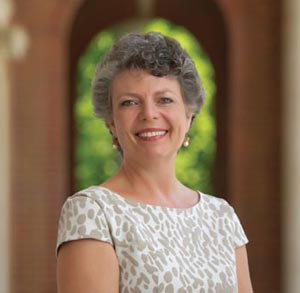 A new academic year finds Vanderbilt's Peabody College advancing its agenda of intellectual innovation, rigorous research, and translation of our efforts into practice.
In particular, this fall we are excited to launch a new doctoral program in educational neuroscience—the nation's first. Peabody researchers are collaborating with scholars drawn from throughout the university to create a nexus for investigating brain-based approaches to education and the design of educational interventions. In building this program, our intent is also to contribute future scholars who can carry this work to more institutions and leverage a host of intellectual resources.
In the meantime, Peabody faculty members continue such fundamental research efforts as developing new software tools for science education, investigating the implications of school closures, or examining and comparing the outcomes from various approaches to teaching English language learners.
Other members of the faculty are in the field, implementing scaling up strategies to transfer effective practices across schools; providing coursework and direct mentoring to teachers working with immigrant populations; or preparing math, science and literacy teachers for the challenges of urban schooling. Efforts like these are emblematic of the growing emphasis on collaborations between researchers and schools, on building capacity for change, and on creating cycles of continuous improvement, a direction recently endorsed by the Institute of Education Sciences.
At a time of seismic shifts in the practice and study of education, Peabody College remains committed to offering expertise and insight into the most pressing and promising questions.
Camilla P. Benbow
Patricia and Rodes Hart Dean of Education and Human Development