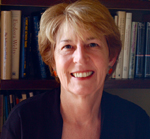 Connie Vinita Dowell, dean of libraries, has been elected to the board of the Association of Research Libraries, a nonprofit membership organization of the leading research libraries in the United States and Canada. ARL comprises 125 libraries at comprehensive, research-intensive institutions that share similar missions, aspirations and achievements, and currently focuses on three strategic directions: influencing public policies, reshaping scholarly communication and transforming research libraries.
Earl E. Fitz, professor of Portuguese, Spanish and comparative literature, gave invited lectures on the topic of "Inter-American Literature" at Stanford University, the University of Alberta and the University of Mary Washington. His newest book, Inter-American Literature: A Concise History, is available online through The Scholar Collection.
Lyle Jackson, media content producer in the Peabody Research Office, has received Telly Awards in the education and scriptwriting categories for "A Matter of Principals," produced for the George W. Bush Institute. Telly Awards honor outstanding local, regional and cable TV commercials and programs, video and film productions, and Web commercials, videos and films.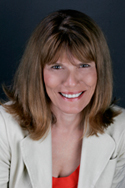 Ann Kaiser, professor of special education, has received the Mary McEvoy Service to the Field Award, given to a parent, community member or professional who has made notable and significant national or international contributions to the field of early childhood special education. It is awarded in memory of Mary McEvoy, a leader in the early childhood special education field.
The Susan Gray School has received the Mayor's 2012 Education Award from the Nashville Mayor's Advisory Committee for People with Disabilities. Susan Gray School Assistant Director Michelle Wyatt and Co-faculty Director and Associate Professor of Special Education Mary Louise Hemmeter accepted the award at a reception Oct. 25.
Carol Swain, professor of political science and professor of law, has received the William Bentley Bell Religious Freedom Defender Award from the Christian Legal Society, a membership organization of Christian attorneys, judges, paralegals, law students and other legal professionals dedicated to serving Jesus Christ through the practice of law, defense of religious freedom and provision of legal aid to the needy.