Media Inquiries
Latest Stories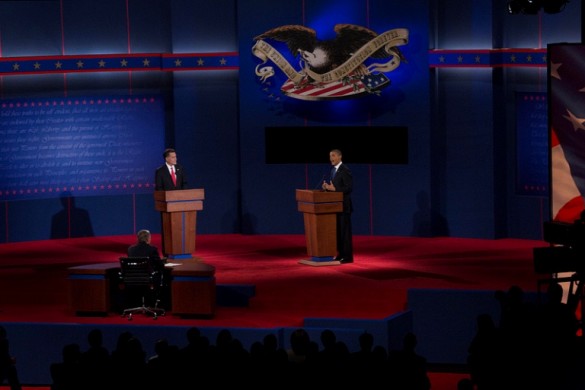 President Obama continues to hold a narrow lead over Mitt Romney despite Romney's dominant performance in the first presidential debate, according to analysis of a poll about a new Obama attack ad against Romney.
"The debate opened a door to Romney, but he has not yet walked through it,"

said John Geer, Gertrude Conaway Vanderbilt Professor of Political Science at Vanderbilt and the leader of the Vanderbilt/YouGov Ad Rating Project.
When attacking Obama prior to the debate, Romney had a favorability rating of about 44 percent. After facing the latest attack from Obama, Romney had a favorability rating of 41 percent – a small change. Obama's favorability has been hovering around 50 percent, with movement of a point or two on either side.
"Perhaps if the next debate on Oct. 16 goes badly for the president, we could see a new ball game," Geer continued. "But nearly all Americans seem set in their thinking and the fundamentals, which gives Obama a very narrow lead that remains in force."
The Obama attack ad uses the surreptitiously obtained video clip in which Romney declares to an exclusive Republican gathering that he is not worried about 47 percent of Americans.
"My job is not to worry about those people," the ad shows Romney saying, with a narrator adding, "Doesn't the president have to worry about everyone?"
YouGov uses a representative sample of 600 Americans, with an over-sample of 200 independent voters, to rate political ads. Results and a link to the "Romney Won't Say" ad will be posted on a website for The Vanderbilt University/YouGov Ad Rating Project.