by Greer Kelly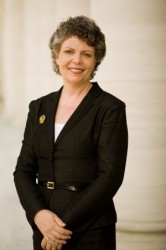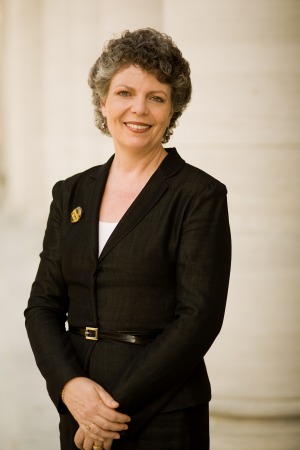 Camilla Benbow has been appointed to the Board of Directors for the Washington, D.C., think tank Education Sector.
Education Sector is a non-profit, non-partisan organization committed to achieving measurable impact in education, both through improving existing reform initiatives and by developing innovative solutions to pressing education problems. Its mission is to promote changes in policy and practice leading to improved student opportunities and outcomes.
"Education Sector is a dynamic organization working to strengthen both K-12 and higher education," said Benbow, Patricia and Rodes Hart Dean of Education and Human Development at Vanderbilt's Peabody College. "I am honored to serve in the company of outstanding scholars and leaders, and I am eager to make strides toward our goals."
In addition to leading Peabody College, Benbow serves as co-director of the Study of Mathematically Precocious Youth, a longitudinal study examining the developmental trajectories of over 5,000 individuals throughout the lifespan. She also is co-chair of the Commission on Standards and Performance Reporting formed by the new Council for the Accreditation of Educator Preparation, which will become the primary accrediting body for institutions and organizations preparing K-12 teachers. Benbow also serves on the National Science Board, which oversees the National Science Foundation, and on the Fisk University Board of Trustees.
Others appointed to the Education Sector Board include University of Southern California's Dominic Brewer; Michael Goldstein of the Washington, D.C., law firm, Dow Lohnes PLLC; and Jane Wellman, executive director of the National Association of System Heads.
Contact: Jennifer Wetzel, (615) 322-4747