PayFlex website has new look, adds mobile app
Jul. 25, 2012, 10:30 AM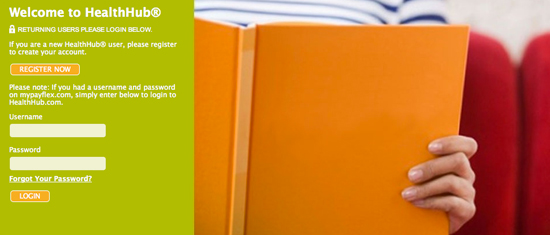 The vanderbilt.payflex.com website is now the HealthHub.com portal, with more user-friendly tools and an enhanced look and feel.
If you are a PayFlex participant, you will access your PayFlex account information and file claims on vanderbilt.healthhub.com. All of your account information has transitioned to the new site, and you will log in with the same user name and password that you used for the old site.
Even though PayFlex is using the name HealthHub for its website, the company itself is still called PayFlex. Employees will still see "PayFlex" on their cards and statements.
The HealthHub site also offers free downloads of the PayFlex Mobile app for iPhone, BlackBerry and Android smartphones. The app gives you 24/7 access to account balances, claims processed and transaction details. You can submit a claim right from your phone: Simply choose the expense type, the date and amount of your expense, and attach a receipt.
As a reminder to PayFlex participants, you must enroll each year during benefits Open Enrollment for dependent care or health care Flexible Spending Accounts. Open Enrollment for 2013 benefits will be Oct. 17-31, 2012.
Contact: Employee Service Center, (615) 343-7000
human.resources@vanderbilt.edu.