Media Inquiries
Latest Stories
Voter reaction to campaign advertisements by the presidential candidates will be promptly and scientifically evaluated this fall through a partnership between Vanderbilt University and YouGov, a prominent research firm.
The Vanderbilt University/YouGov Ad Rating Project was launched July 23 at The Brookings Institution in Washington, D.C. John Geer, Gertrude Conaway Vanderbilt Professor of Political Science, joined a group of distinguished panelists to explain the project, being conducted under the auspices of the Center for the Study of Democratic Institutions at Vanderbilt.
"We thought it would be valuable to gauge what voters think about political ads, instead of pundits," Geer said. "These will be timely, carefully conducted polls to find out how ads are affecting registered voters."

YouGov will use a representative sample of 600 Americans, with an over-sample of 200 pure independents, for the poll. The polls will be conducted quickly, with results usually available within 36 hours of the debut of an ad. Fred Davis III, a well-known and respected Republican media consultant and advertising expert, is serving as adviser to the project.
Voters will be quizzed on a number of questions including how each ad makes them feel, how believable it is, whether they think it is fair or not, whether it is memorable or not and whether they think the ads are negative or positive. Results will be posted on a website for The Vanderbilt University/YouGov Ad Rating Project.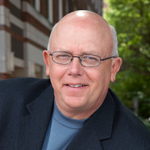 Geer is the author of five books on politics, including In Defense of Negativity: Attack Advertising in Presidential Campaigns. He says that the 2012 presidential race between President Obama andMitt Romney will likely be the most negative campaign in the modern era.
Vanderbilt's Center for the Study of Democratic Institutions, which is a key sponsor of the project, aims to foster an engaging intellectual environment to explore how political institutions shape political debate, ameliorate conflicts and influence public policy.