Staff community survey focus groups begin Dec. 5
Nov. 21, 2011, 9:34 AM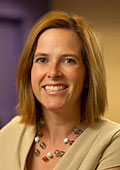 Dear colleagues,
We had a tremendous response to the Vanderbilt Staff Community Survey. The next phase of the survey will begin Dec. 5, when our survey partner, HR Solutions, will conduct more than 90 focus groups with employees selected at random from the entire staff database.
Staff selected will be invited by an email with this subject line: "An invitation from Traci Nordberg to participate in an employee focus group." These sessions offer additional insights to the survey responses.
Each focus group session lasts one hour.
Sessions are facilitated by our outside vendor.
Participants will not need to sign in, and no one will track attendance.
Completing the survey is not a prerequisite for being invited or attending.
Participants' comments are kept confidential. Insights will be collected by the facilitator, but no identifying information will be included. The vendor will compile the information into a report that will not identify any participants.
A final report will be given to executive leaders to help them identify organizational changes and priorities that will positively impact our workplace. More information is available on the community survey website.
Thank you in advance for your assistance in continuing to make Vanderbilt a great place to work. Survey results will be available soon, and we look forward to sharing them with you.
Sincerely,
Traci K. Nordberg
Chief Human Resources Officer
Contact: HR Employee Service Center, (615) 343-7000
human.resources@vanderbilt.edu.