Dean's Message
Nov. 4, 2011, 12:44 PM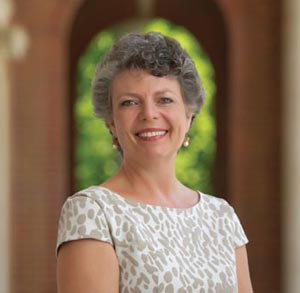 Fall 2011 finds Vanderbilt's Peabody College deeply engaged with critical issues confronting both educators and schools of education.
On questions of policy, educational neuroscience, or learning and instruction, the Peabody faculty is making valuable contributions to discovery, dissemination and public discourse. We are similarly involved with questions about the role, performance and future of schools of education. The scale of our efforts is evidenced by the approximately $40 million we expended last year in funds for sponsored research.
Our federally-funded National Center on School Choice, National Center on Performance Incentives, and National Center on Scaling Up Effective Schools are continuing at full bore. In early childhood education, researchers with the Peabody Research Institute are conducting an evaluation of Tennessee's Voluntary Pre-K initiative with potentially far-reaching funding ramifications.
In special education, we recently learned that from 2005-2009 our faculty contributed more papers than any other institution in the country. We are also pleased by having enrolled the second class of master's students in our partnership with Metropolitan Nashville Public Schools to strengthen teaching in middle school math, science and literacy.
Initiatives like those above show that schools of education are doing invaluable work to improve the practice of education in the U.S. We are proud to play a leading role in this effort.
Camilla P. Benbow
Patricia and Rodes Hart Dean of Education 
and Human Development