Media Inquiries
Latest Stories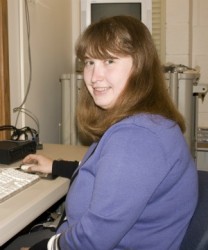 Interested parents or caregivers should call Dorita Jones at (615) 343-1961.
The Vanderbilt Kennedy Center is seeking adolescents and adults with Down syndrome to participate in a new study on aging. The goal of the research is to understand early signs of aging in Down syndrome and determine possible interventions.
The study includes adolescents ages 16-22 and adults ages 35-40 and will require two hours. Parents or caregivers will answer questions about their family member's daily functioning, learning and memory. Participants will take part in a range of engaging activities such as looking at slide shows, pointing to pictures and answering riddles while wearing a soft, stretchy cap to record brain wave activity.
This noninvasive approach has yet to be widely used in Down syndrome research but has been used successfully with children and adults with and without disabilities.
"[rquote]Memory loss and emotional changes are among the earliest signs of aging, yet detection of these markers in adults with Down syndrome is complicated by lifelong intellectual disabilities[/rquote]," said Sasha Key, principal investigator and director of psychophysiology services at the Kennedy Center. "By using brain waves instead of the traditional behavioral tests we are working around this limitation."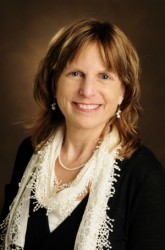 Key, along with co-researcher Elisabeth Dykens, professor of psychology and human development and director of the Kennedy Center, hopes to identify potential markers of cognitive decline in adults with Down syndrome.
The study will be conducted at the Kennedy Center on the Vanderbilt campus, or researchers will travel for the convenience of families if there is a minimum of five participants in the same geographic area.
Visit the Vanderbilt Kennedy Center online for more information about studies.